Source: Freepik.com
The use of conversational AI continues to spread over different industries, from some obvious examples like automating call center queries to some industries where you wouldn't expect it, like finance and insurance.
Conversational AI is one of the rare technologies that benefits everyone: it helps businesses save time and cut costs and improves customer experience, providing them with a faster service.
Still think that conversational AI can't replace human conversations? Well, a recent Deloitte survey reveals that 60% of customers believe that every company should invest in implementing self-service options.
Keep reading to discover the best conversational AI examples across different industries.
10 Conversational AI examples to inspire you
Call center
When someone mentions conversational artificial intelligence, the first thing that comes to mind is an AI conversational agent that could help out call center employees.
Customer service automation has many benefits, and here are just a couple of them:
24/7 availability
Reducing wait time
Increasing first call resolution rate
Saving time and money
Boosting employees' productivity
Improving customer satisfaction
The first way to implement conversational AI in a contact center is to train voice assistants to answer common questions and handle repetitive tasks. But that's not all. If you choose a conversational AI tool based on natural language understanding, just like vTalk.ai, your voice agent will be able to hold actual two-sided conversations with your customers.
Conversational AI can also help you enhance human communication and increase the first call resolution rate by personalized call routing. A conversational AI bot will ask your customer questions to determine their needs and then transfer a call to a human agent with the right expertise.
Conversational AI tools can also record all the calls and provide detailed analytics, helping you capture customer information and spot patterns in their behavior. With these insights, you'll be able to optimize your customer service and your overall business strategy.
Banking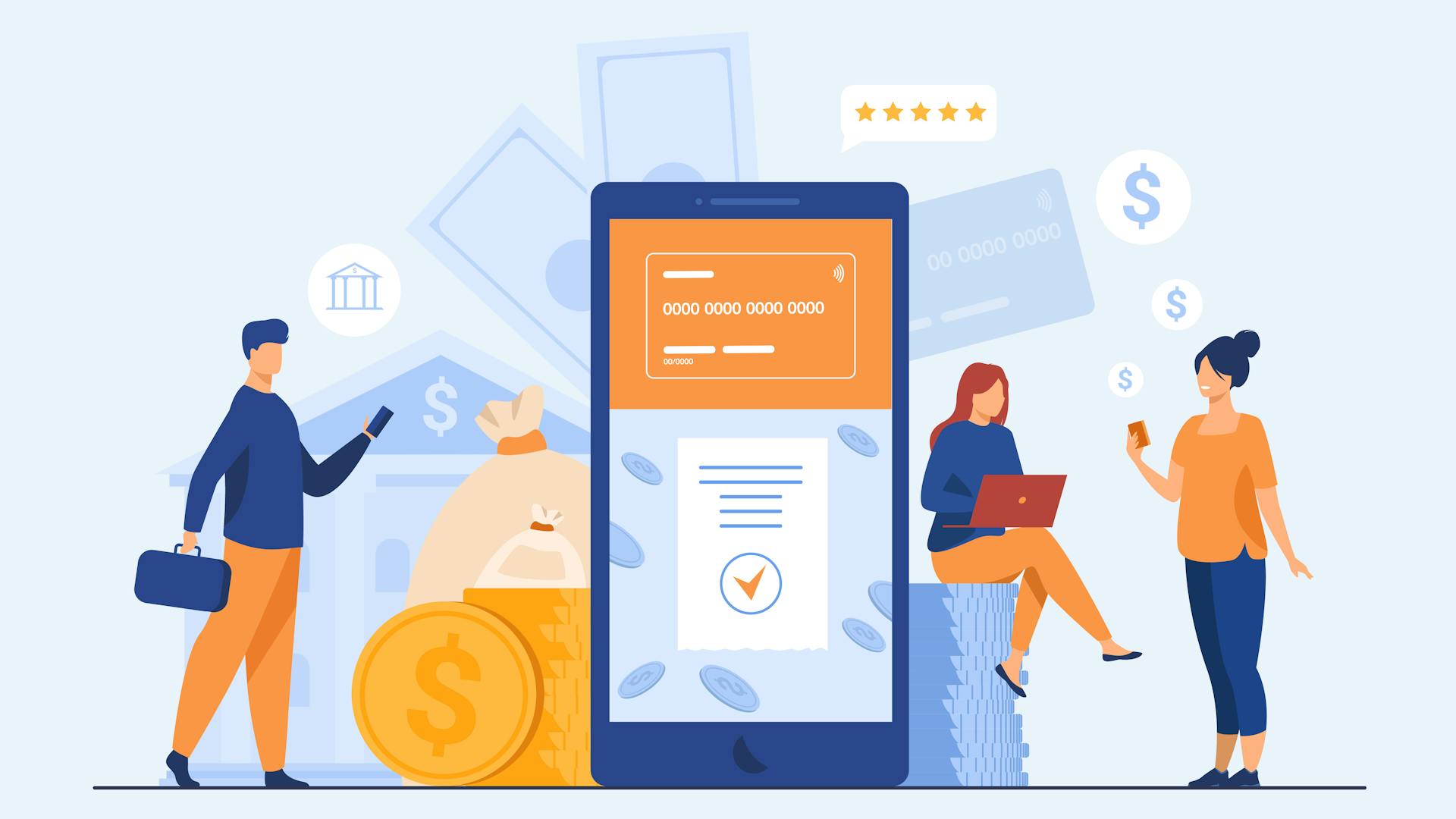 Source: Freepik.com
The two most significant benefits of conversational AI in banking are automating repetitive processes (thus saving time and money) and eliminating human errors.
When clients interact with a human agent and have to dictate the numbers of their cards, there's always a chance that the agent won't hear them correctly. Mistakes like these not only take a lot of time to spot and solve, but they can also cost you a lot of money in the long run.
Here are some things that a conversational AI system could automate:
Customer onboarding
Opening new accounts
Checking account balance
Personalized recommendations for banking products
Answering frequently asked questions
Converting speech to text
Plus, every client can get their own personalized AI banking advisor to empower them to make data-driven decisions based on machine learning and historical data.
This works in two ways: shorter waiting time and personalized approach result in improved customer satisfaction, but you also get to collect more data to help you create new offers for your clients.
Ecommerce
Although ecommerce is getting more popular each year, people still have certain doubts before purchasing a product online. For many people, the most significant benefit of online shopping is its accessibility – they want to purchase products whenever they want, even if it's 2 AM, and the same goes for customer support.
If you've got an online store, conversational AI can help you answer customer queries in real time, which will not only drive customer satisfaction but also increase the likelihood of purchase.
Conversational AI in ecommerce is available 24/7, which is rarely true for human agents unless you're a big company that can afford it.
This is especially important during busy seasons like Christmas or Thanksgiving when sales traditionally increase. Without the help of conversational AI, you'd have to hire additional agents to provide customer support during this period.
That would not only increase costs but also require training and additional planning, which would take up a lot of resources.
Other benefits include:
You don't have to hire translators or agents specialized in different languages, which may be challenging to find. Natural language generation enables conversational AI to produce voice in multiple languages, providing your customer support in their mother tongue, thus increasing customer engagement and satisfaction.
You can integrate conversational AI with SMS so customers automatically receive SMS confirmations after each purchase.
Artificial intelligence will enable you to analyze large volumes of customer conversations that will help you spot patterns in communication. You can use these insights to improve your conversion rate by handling customer objections more effectively or to identify opportunities for upselling and cross-selling.
You can even train interactive voice assistants to offer personalized product recommendations based on customers' behavior and purchase history.
Finance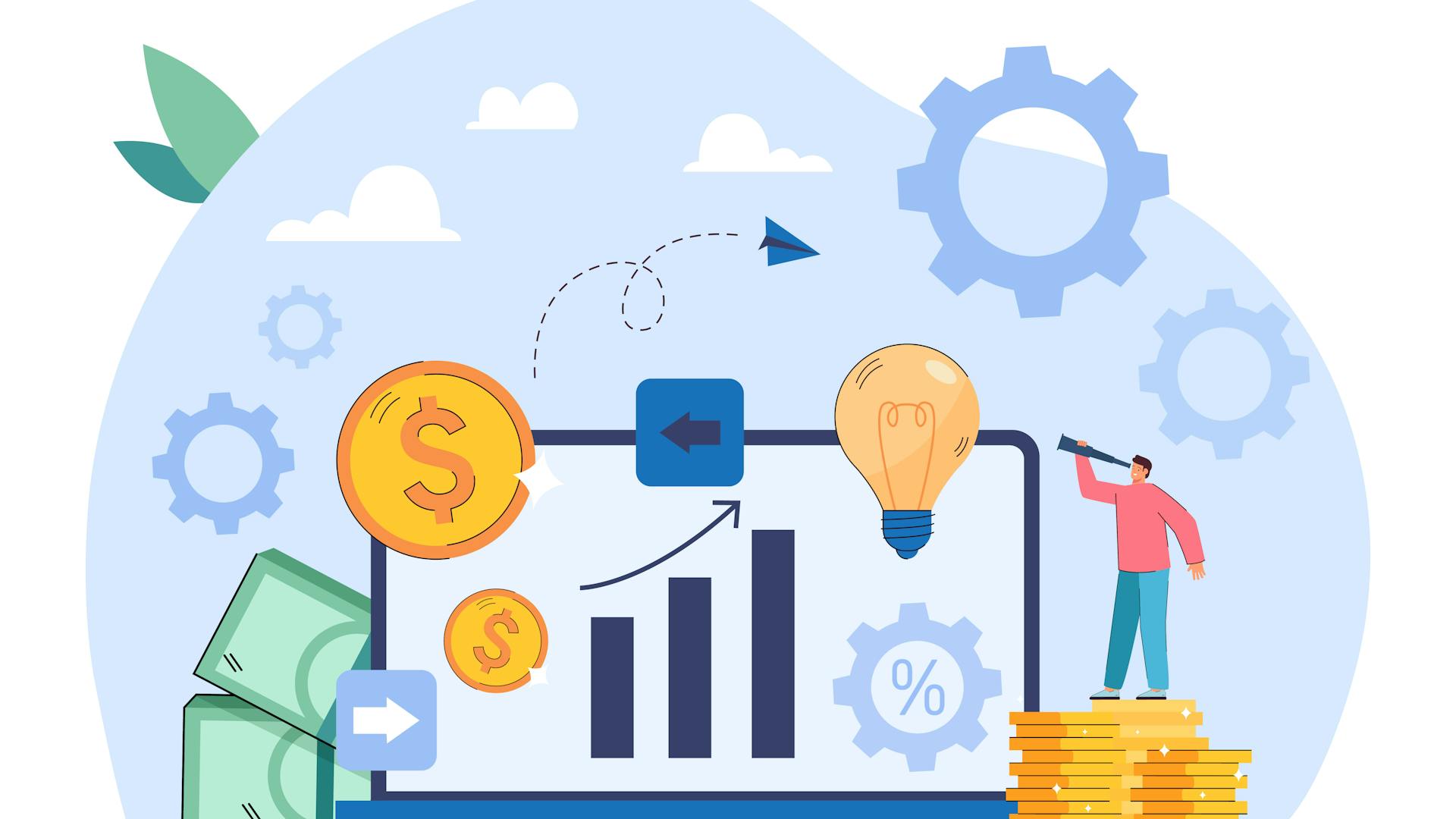 Source: Freepik.com
According to a recent study, 75% of financial institutions use at least one tool based on artificial intelligence or machine learning.
In previous paragraphs, we've already talked about interactive voice assistants that can provide excellent customer support, saving you time and money. All that applies to the financial sector as well. But there's more to it.
Conversational AI technology has the potential to change the way we do financial analytics forever.
Conversational AI for finance enables you to gather and analyze large portions of customer data – one conversational AI software can do the work of dozens of financial experts much faster than them.
It can spot client behavior patterns and identify areas generating the most revenue. These insights will help you develop new financial products and services based on your customers' needs.
Artificial intelligence can help you in various areas of the financial sector, even ones you would never think about, like AI for debt collection.
Insurance
Insurance is another industry that could benefit from using conversational AI tools. In fact, one study has shown that AI in insurance can decrease processing time by 50-90% and processing costs by 50-65%, which is a huge saving.
Here are a few ways to use conversational AI for insurance:
You can offer self-service for people who don't need the assistance of an agent when purchasing insurance. This service is available 24/7, making it ideal for last-minute situations, for example, when someone forgets to purchase travel insurance before the trip.
Virtual assistants based on conversational AI can provide consulting services, helping clients compare different insurance policies and guiding them to purchase the right plan to meet their needs.
Conversational AI can help you with detecting fraud and suspicious behavior. Systems based on natural language processing can analyze large portions of customer interactions and spot potentially fraudulent claims.
You can integrate other channels like SMS and email, and your AI voice assistants can send confirmations after purchasing policies.
Project management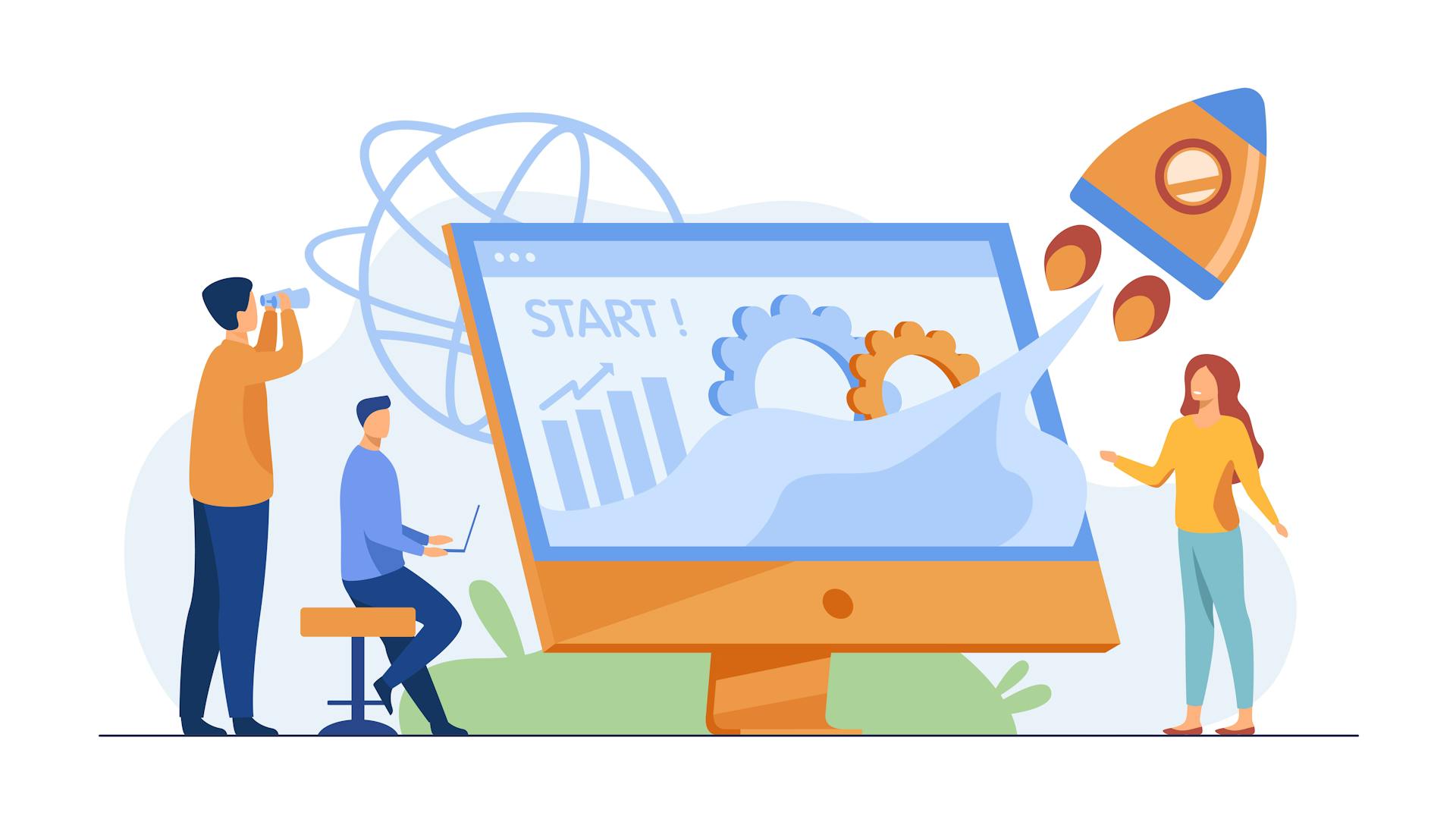 Source: Freepik.com
One of the primary purposes of AI in project management is to automate repetitive tasks and lower the number of daily calls. As a project manager, you're often spread too thin and it seems everyone needs you. The truth is that most of the questions you get asked daily are being repeated over and over again, just by different team members or stakeholders.
Think of conversational AI as your own voice assistant who can take a huge burden off of you at a much lower cost than a regular assistant. Here's what you can do with conversational AI:
You can automate inbound calls and let your voice assistant answer questions instead of you.
You can automate outbound calls, for example, when prospecting.
You can use it to transcribe voicemails and speech into text, saving you a lot of time when creating new procedures and documents.
On the other hand, you can dictate emails and notes to your conversational AI assistant while on the go and doing something else.
Healthcare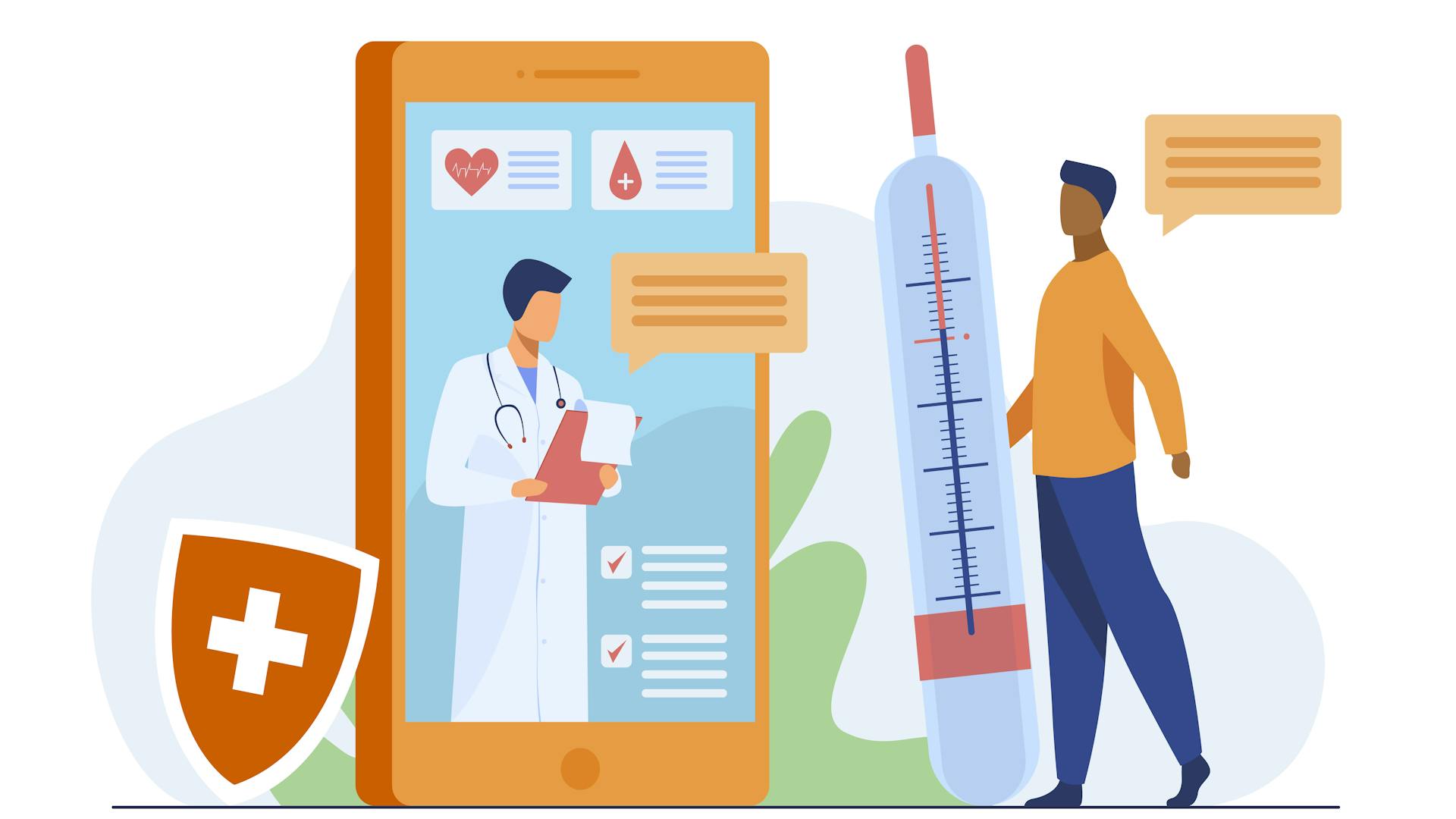 Source: Freepik.com
Voice recognition technology in the medical field has broad use, but the most popular use case refers to scheduling doctor's appointments and sending automated reminders.
The truth is that although there are a lot of scheduling software options available, many patients still prefer to call and book their appointments. There are various reasons for this: from not being tech-savvy to wanting to ask questions before booking an appointment.
Here is what conversational AI solutions can do in healthcare:
They can automate processes of booking or canceling appointments, guiding patients step-by-step until they find a perfect date and time that works for them.
They can answer patients' questions: about technical details, preparation before the procedure etc. What's more, conversational AI with natural language processing can notice if the patient is nervous or upset and provide reassurance, just like a human agent would do.
They can automate outbound calls when you need to reschedule an appointment or send reminders through SMS.
They can automatically renew prescriptions and order medicines for patients to pick up at nearby pharmacies or have them delivered to their home address.
Sales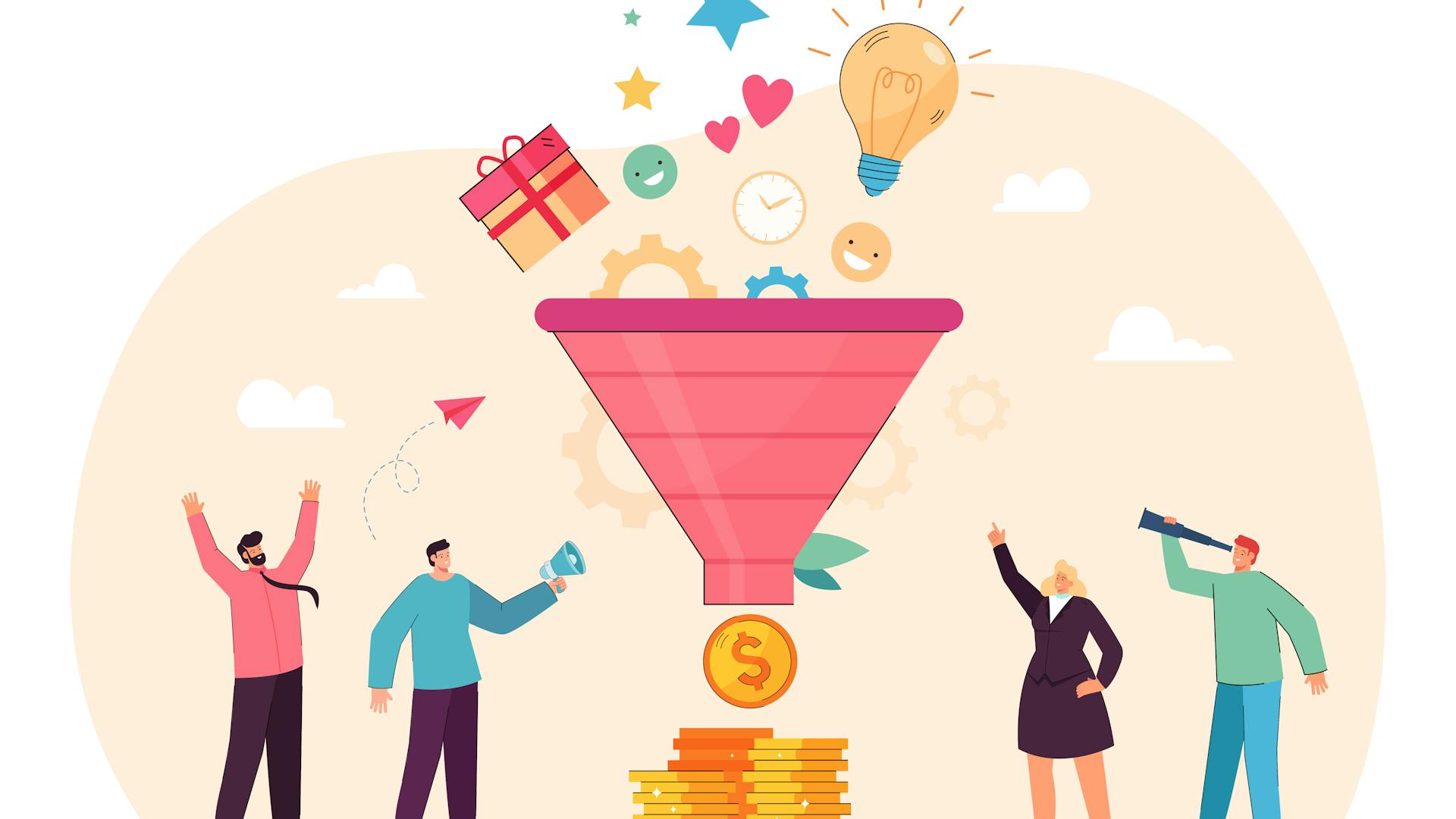 Source: Freepik.com
You can use conversational AI in sales and lead generation. Just imagine being able to automate all these cold calls and reap the benefits afterward. Well, it's possible, and we're not talking about pre-recorded scripts that sound robotic. We're talking about building and training AI voice assistants that can actually become your best salespeople.
You can train conversational AI to:
Handle inbound and outbound calls.
Provide detailed information about your product or service.
Address the most common customer objections and concerns.
Answer questions that your potential customer might have.
Offer advice and recommendations.
And the best part is, the more you use it, the more accurate it becomes in predicting your customers' needs and concerns. Conversational AI systems are based on natural language processing that enables them to understand what your customers are saying and provide an adequate answer.
Conversational AI can help you collect and analyze large portions of customer data to spot patterns and trends in their behavior. With these insights, it's guaranteed that your closure rate will increase.
If you're worried that all these calls would cost you a lot of money, there's no need to worry. First, setting up and maintaining a conversational AI platform costs you much less than hiring human agents, especially those with a strong background in sales. Second, vTalk.ai voice assistants can detect answering machines and immediately interrupt the conversation without spending any money.
Retail
As technology rapidly develops, many traditional brick-and-mortar businesses face challenges. Customer expectations are higher than ever, they're asking for immediate help and support through multiple channels.
You cannot expect your shop assistants to handle both in-store purchases and respond to the ever-growing number of customer requests via phone calls or email (and even social media).
Don't worry – you don't have to hire additional people to provide customer support to your small local business. Instead, you can get a virtual customer assistant who will be available 24/7.
Here are some ways how conversational AI can help you improve customer service:
You can use it to automate up to 90% of customer questions (what are your business hours, what is your refund policy, whether a specific item is available at a particular location etc.).
If you have multiple business venues, it can help you provide a consistent customer experience in all locations.
With the help of conversational AI, you can integrate online and offline customer experiences. You can create an app to track their purchase history, providing personalized recommendations.
You can integrate conversational AI with other channels like email and SMS to notify your customers about special offers and deals in your store in real time.
Hospitality
Source: Freepik.com
Even industries that have traditionally depended on face-to-face communication with customers, like hotels and restaurants, can incorporate conversational AI. If you automate all repetitive tasks, your staff will have more time to focus on providing exceptional customer experience at the venue.
Here is how to use conversational AI in hospitality:
Many hotels are already implementing conversational AI to automate the booking process, enabling their guests to book a room whenever it suits them, 24/7.
If you want to automate payments, you could also integrate an IVR call center.
You can use an AI chatbot to send real-time notifications about important things, like changes in schedule or bad weather warnings.
You can create a conversational AI guide that will not only be able to answer frequently asked questions but provide recommendations on places to visit and even create personalized itineraries based on customer preferences.
Conversational AI can change how we get customer feedback and improve response rates. Customers dread filling out lengthy questionnaires after their trip, but things could be much different if we had virtual assistants call them and help them fill out the questionnaire through voice commands.
Join successful conversational AI examples with vTalk.ai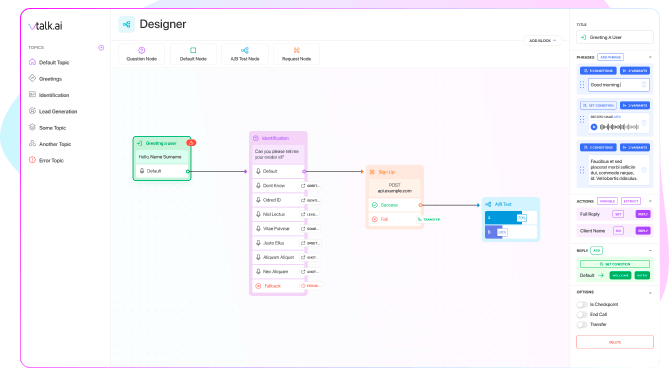 Not sure how to make conversational AI work for you? We have a highly customizable conversational AI platform that enables you to create and train your voice assistants quickly and effectively.
Our intuitive visual designer allows you to create and customize your own AI assistant without having coding.
You can train them to hold full-fledged complex communications that resemble human conversation. Not only can you train them to provide information about your particular business or industry and answer common queries, but they can actually interact with a customer, thanks to natural language understanding.
If you don't know where to start, we have templates for all common customer support situations that you can customize to fit your business.
Our solution integrates with other channels providing multi-channel support, sending SMS and emails after conversations with your customers.
Finally, vTalk.ai comes with detailed analytics and real-time call monitoring to help you better understand your customers, spot patterns and improve customer service and sales.
Here is what you can use vTalk.ai for:
Providing 24/7 customer support
Automating inbound calls
Booking appointments
Automating outbound calls
Real-time conversation monitoring
Call recording and analytics
Sending reminders through SMS or email
Translating into different languages
Converting speech to text and the other way round
Conclusion
As you can see, conversational artificial intelligence has a wide implementation in the business world. And we've given you just a handful of examples, there's more to it.
In 2023, if conversational AI technologies aren't part of your business strategy, you risk being taken over by a competitor using artificial intelligence and machine learning to their advantage.
Luckily, you can fix that easier than you think! Sign up for a demo today and let our voice assistant take over repetitive work and delight your customers.
FAQs
What is the best example of conversational AI?
One of the best examples of conversational AI is Amazon's Alexa, a voice assistant that can not only answer your questions but also enables you to perform various tasks just using your voice (play music, turn on and off the light, control some home devices etc.).
What are the types of conversational AI?
The two most common types are conversational AI chatbots and voice assistants. Both have certain advantages and choosing the right conversational AI technology depends on the type of your business and your needs.
What are 3 examples where AI is used in the modern world?
Call center automation: Many companies are using conversational AI technology to automate responding to repetitive questions and make their call centers available 24/7.
Booking: Conversational AI applications are used for booking in all industries, from scheduling appointments with your doctor or aesthetician to booking hotels and restaurants.
Online payments: Conversational AI is a more modern version of IVR, allowing you to make transactions quickly and securely.