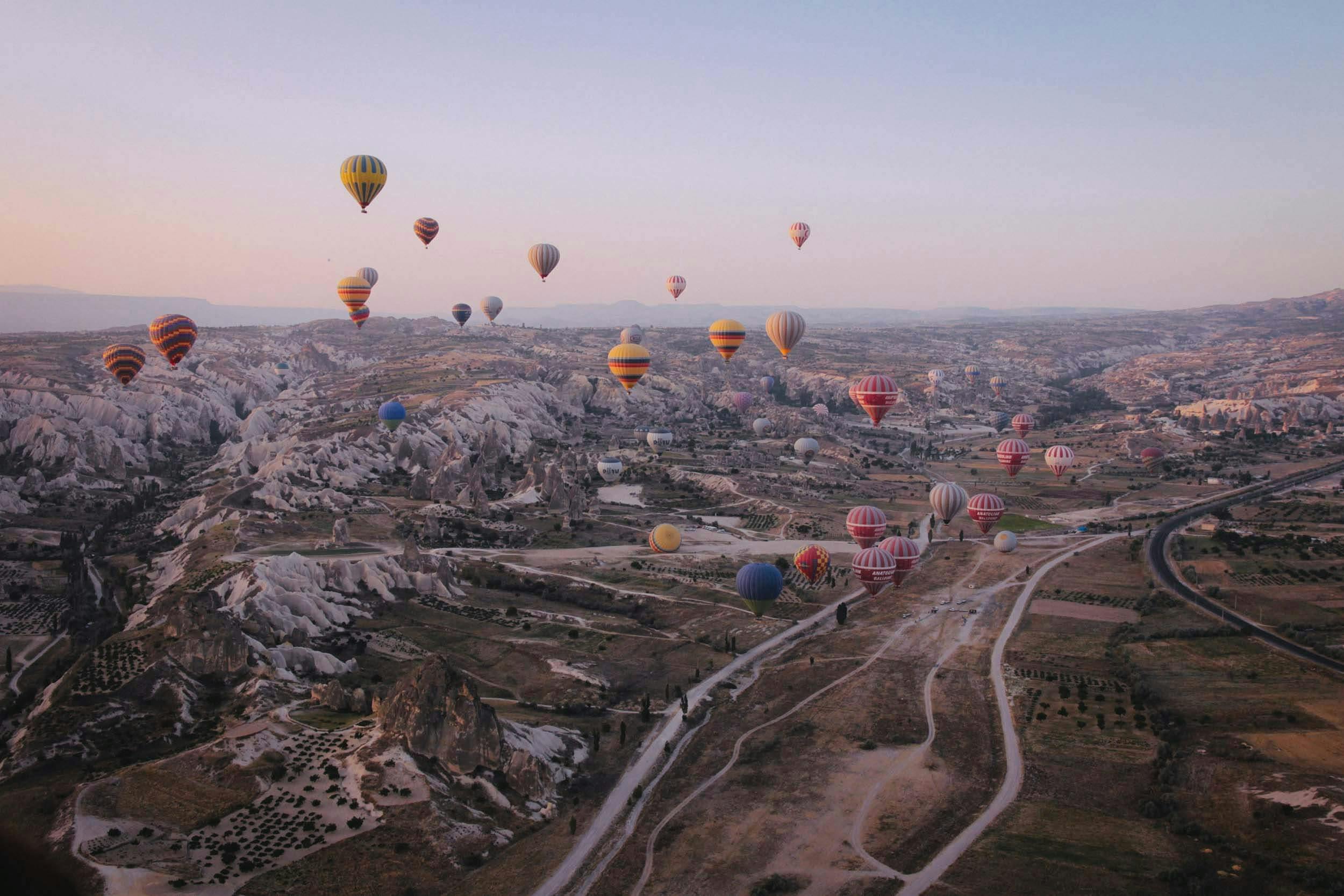 AI-Powered Voice Solutions for Travel and Hospitality
Deploy vTalk no-code AI-powered virtual voice assistants for travel and hospitality companies and upgrade your customer experience. Our AI-based voice assistant platform can help increase revenue and optimize costs with the possibility of staying in touch with your customers 24/7.
24/7 Customer Support
Voice assistants powered by vTalk.ai can readily interface with pre-existing computer systems, which enables them to offer around-the-clock support and facilitate the settlement of issues more quickly, even with full functionality on the phone. Full support means complete trust, and this is what you get with the AI voice assistant.
Entity: departure_city="New York", arrival_city="London", date="2023-04-15"
Action - API Call: check_fligths("2023-04-15","New York","London") - status OK;
Okay, let me see what options are available. I've found several flights for you to choose from. Which one would you like to book?
Complete reservations
Voice assistants powered by vTalk.ai can ask for customers' information when users choose the details of a vacation plan, such as a flight or a hotel. While offering a channel to complete payments via credit cards, finalize the bookings, and delivers itineraries via email or message, it also gives a payment gateway for the user to make the payment, complete their reservations, and obtain an electronic itinerary.
Entity: from_date="2023-04-15", to_date="2023-04-20"
Got it. Would you like a specific type of room, or do you have any preferences?
Entity: room_type="standard", options=["Queen-size bed"]
Action - API Call: check_available("2023-04-15","2023-04-20","standard",options=["Queen-size bed"]) - status OK;
Manage cancellations
Without involving human operators, the vTalk.ai system can enable reservation cancellations. It will request the customer's details and reservation codes, after which it can cancel the client's reservations, suggest alternatives for canceled hotels or flights, advise the client about refund and return procedures, and make claims for those refunds.
I would like to cancel my hotel reservation.

Intent: /cancel_reservation
I'm sorry to hear that. What is your reservation number or the name the reservation was booked under so I can assist you with the cancellation?
Travel notifications & emergency response
With vTalk.ai virtual voice assistants, you can automatically tell passengers about upcoming trip plans, changes to their schedule, and other vital information via voice or SMS channels. Customers' satisfaction levels with your company will significantly impact your ability to communicate with them in advance and relieve their worries.
Hello, John. Your flight time has been changed to an earlier departure time. Would you like to change your flight to the new time or select a different flight?
Can I change my flight to a later time instead?

Intent: /reschedule_request
Why
?
Free Setup and launch
The setup and installation of the AI-powered virtual voice assistant are entirely free
3x Cost Reducing
Save operating expenses and increase your productivity by automating typical procedures
Deployment Just in 1 Week
Within a week get your voice AI fully customized to your unique demands and deployed
Proprietary NPL Engine
Get all the benefits with well-designed NLP engine with appropriate human voice interpretation
No Code Development
An enterprise-ready, no-code builder that makes it easier to create AI voice assistants
Free API Integration with Any Service
Our free API integration with any of your services enables business processes to operate correctly
Just six steps to start
Platform
Define a target
Create a conversation script
Build a scenario in visual designer
Provide AI training
Make test calls and improve the model
Go to live calls
Virtual agents benefits for Travel & Hospitality
For your Customers
24/7 availability
Reliable service standards
Improved Customers satisfaction
For your Emloyees
Better work comfort
Opportunities to upskill
Reduce routine and burnout tasks
For your Business
Cost optimization
Improved customer adherence
More profit without compromise of standards
Improved brand  trust for business success
Frequently asked questions
Latest insights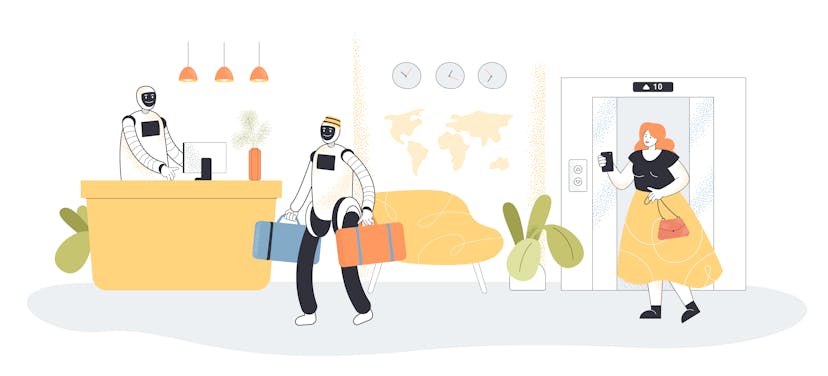 Research
If you run a business in the hospitality industry, you probably went through some of these stages: hiring new staff members, spending countless hours on training, correcting all of their mistakes, organizing additional training, dealing with angry customers because they are not satisfied with your staff members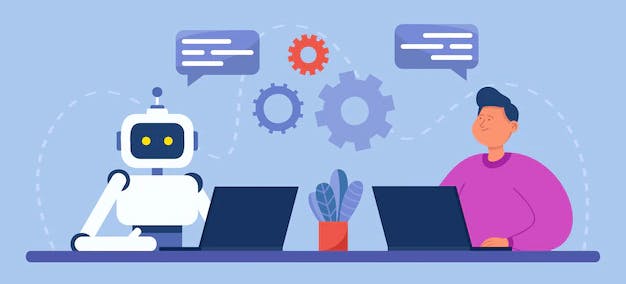 Research
If you've ever worked in project management you know how difficult it can be to juggle between meeting deadlines, coordinating all team members and trying not to exceed the budget. Multitasking is a reality for most project managers and it can get hectic. But did you know that 1 out of 5 project managers  has seriously considered...
Research
With more than one billion visits in just a few months, ChatGPT is changing the way we interact with information online. Many people are replacing Google assistant with this new smart speaker. As a business, if you want to stay competitive, you can't allow yourself to ignore the trends your customers follow.