Create. Train. Run. Analyze.
A Virtual Voice Assistants Platform that is easy to set up and use can help to improve customer service and reduce costs for businesses of all sizes.
Get in touch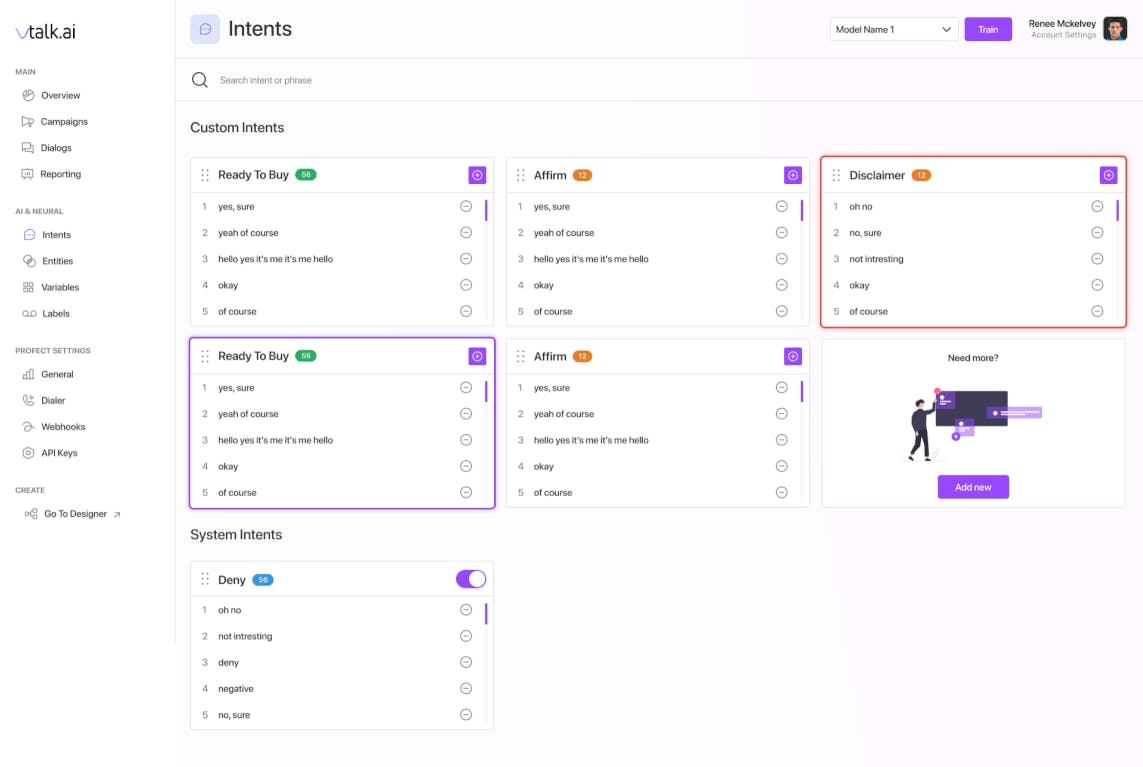 Technologies we use
TensorFlow
Amazon Web Services
Google Cloud Platform
Transform your customer experience
AI voice assistants can improve customer experience by providing 24/7 availability, personalization, and convenience. It can automate repetitive tasks and provide proactive assistance, improving overall efficiency and reducing workload for human customer service representatives

Create
Templates
Visual Designer
Voice choice
Easy start with pre-defined templates
Starting with pre-defined templates can make it easy to quickly set up and implement a virtual voice assistant for customer service.
Learn more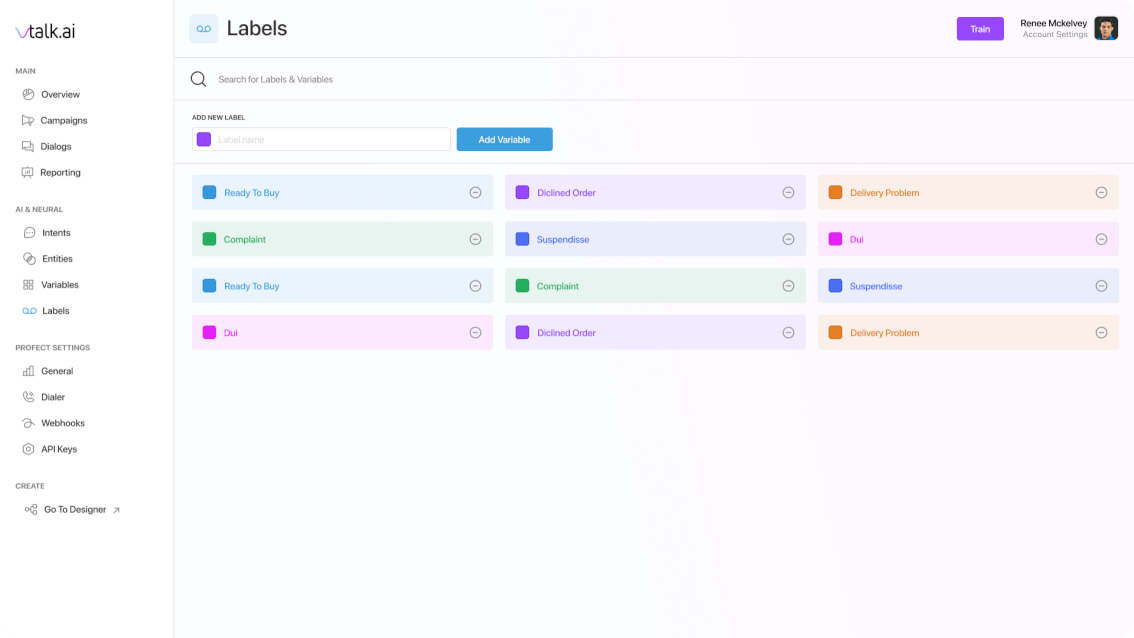 Train
Pre-trained models
Intents
Partly training
Easy start with availability to use a pre-trained model
Starting with a pre-trained model can make it easy to quickly implement voice AI solutions as it eliminates the need for extensive training and fine-tuning.
Learn more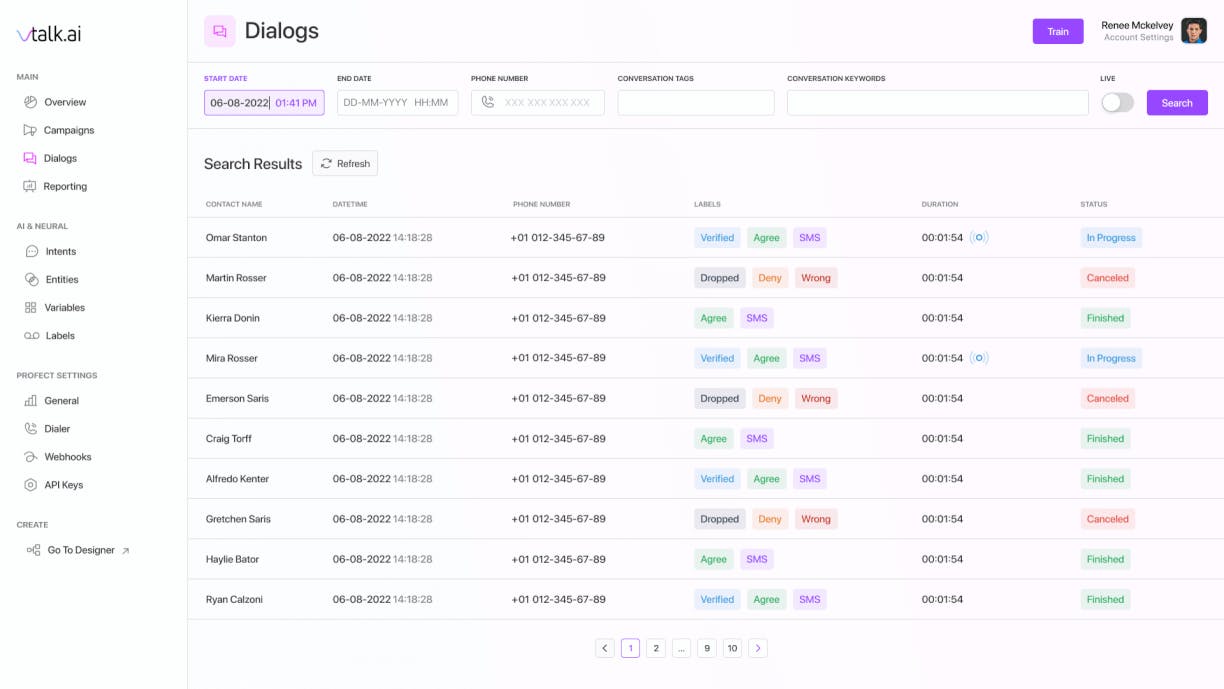 Run
Intents improvement
A/B testing
Calls transfering
Improve highlighted model intents to get the best recognition results
Improving highlighted intents in a virtual voice assistant's model can achieve the best recognition results by fine-tuning the model to understand better and respond to specific language and concepts
Learn more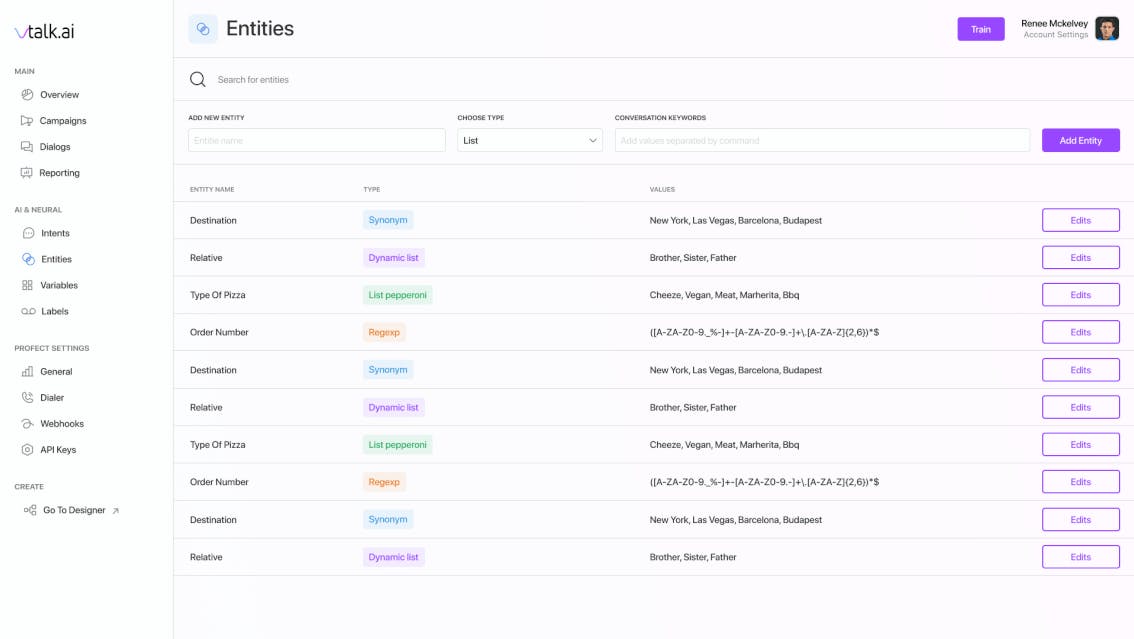 Analyze
Dashboards
Call recordings
Real-time monitoring
Dashboard and reports based on conversation labels/tags
A dashboard and reports based on conversation labels or tags can be used to monitor and evaluate the performance of a virtual voice assistant, providing insights on customer needs, pain points, and areas for improvement
Learn more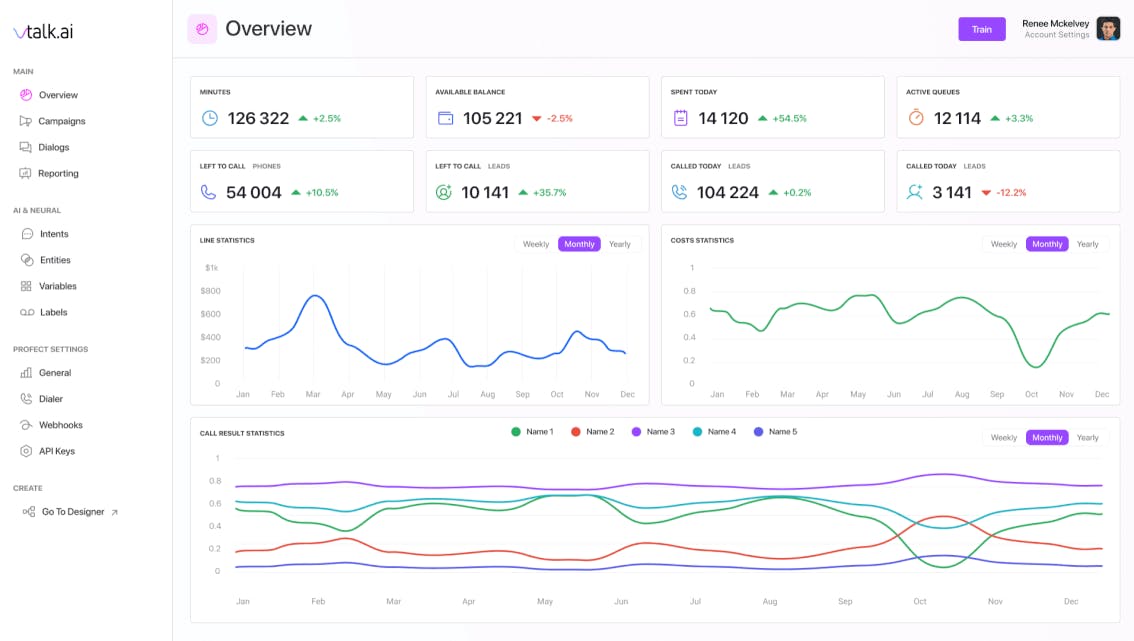 The best solution for your business needs
Get new leads
Check the quality by your own - leave your phone number and AI Assistant will call you right now
Inform your customers
Check the quality by your own - leave your phone number and AI Assistant will call you right now
Launch surveys
Check the quality by your own - leave your phone number and AI Assistant will call you right now
Decrease support costs
Check the quality by your own - leave your phone number and AI Assistant will call you right now
Boost customers
Check the quality by your own - leave your phone number and AI Assistant will call you right now
Provide support 24/7
Check the quality by your own - leave your phone number and AI Assistant will call you right now
Just six steps to start
Platform
Define a target
Create a conversation script
Build a scenario in visual designer
Provide AI training
Make test calls and improve the model
Go to live calls