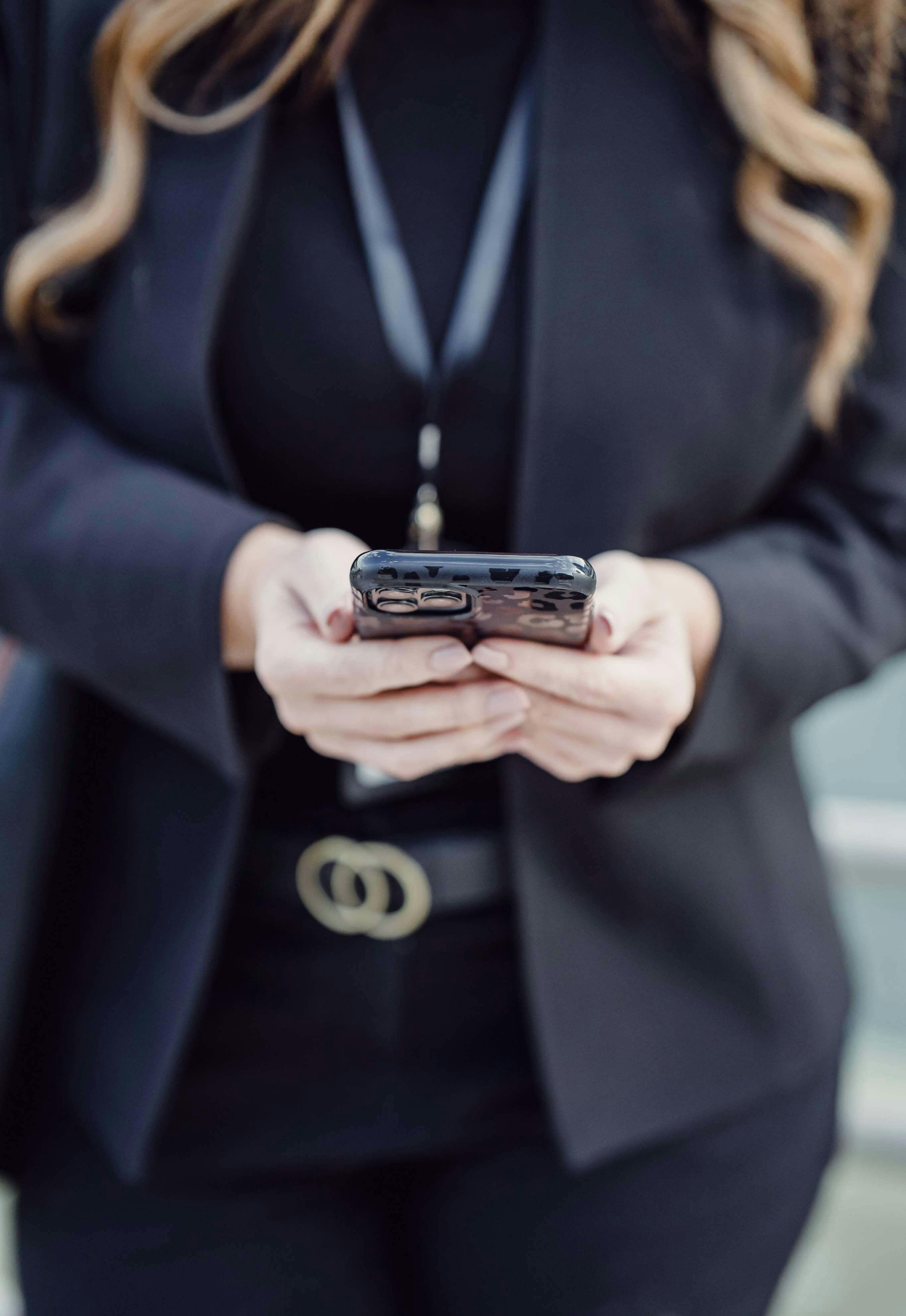 Wide Range of Voice Assistant Features for the Best Result
Use all the scope of vTalk.ai features to get the best result, increase call efficiency, and reduce costs three times. 
Improve highlighted model intents to get the best recognition results
You can use many different strategies to improve the model intents of a virtual voice assistant to get the best recognition results. By training the model on a more extensive and diverse dataset, fine-tuning the model for your specific domain, and using techniques like data augmentation and transfer learning, you can improve the accuracy and performance of the model.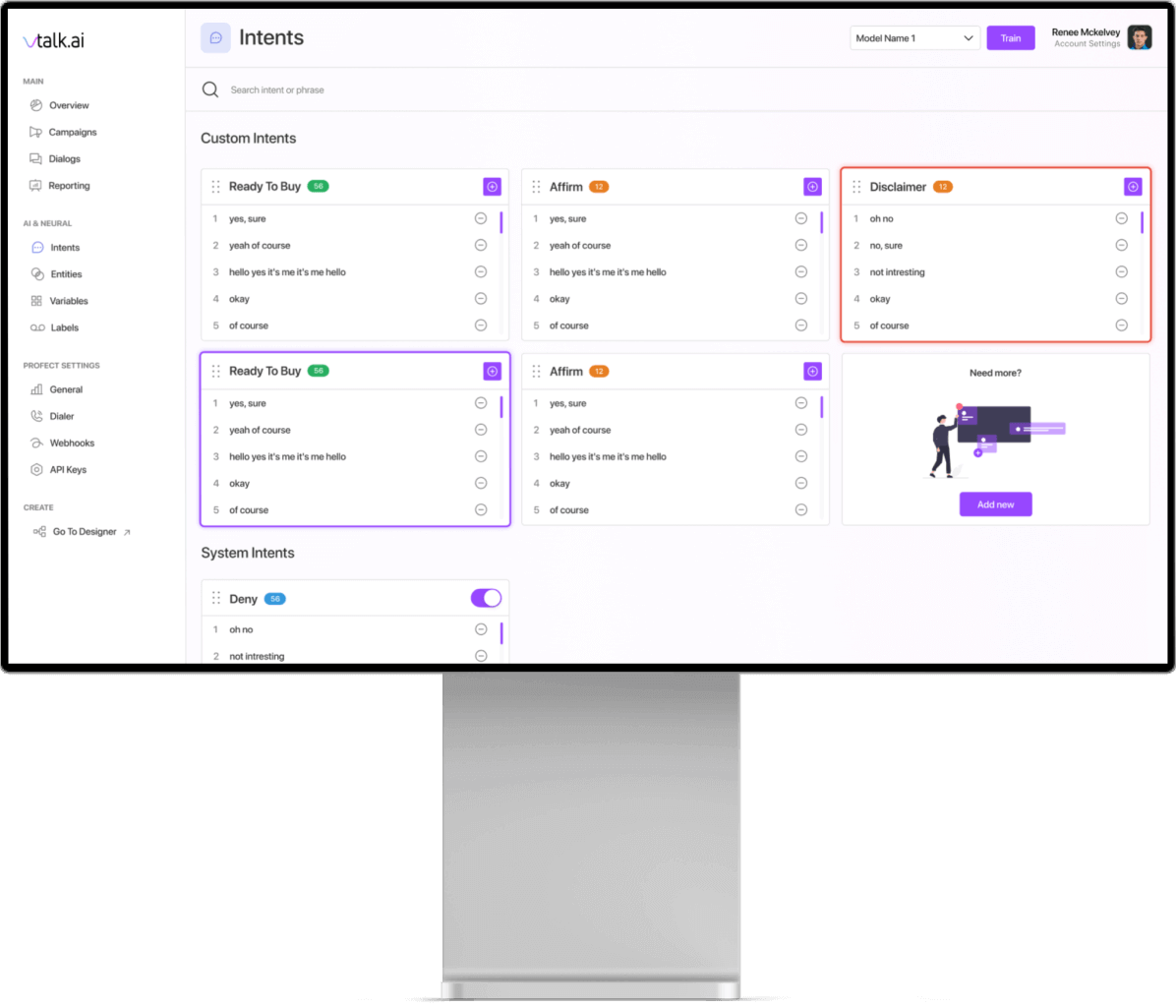 Conversation interruption handling
Voice assistants should handle questions or interruptions in the middle of an unfinished phrase. This can help improve the user experience and ensure that the assistant can perform the requested tasks efficiently and accurately. In addition, it allows the user to get the impression that a live person is running the conversation.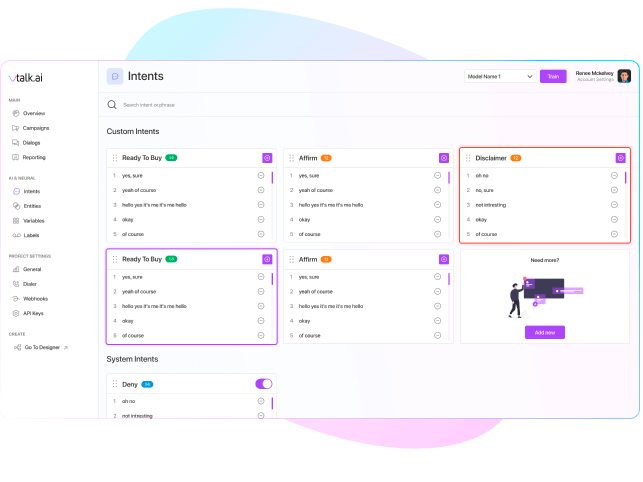 Get the best efficiency with A/B testing options
A/B testing can be a valuable way to improve the efficiency of a virtual voice assistant by allowing you to identify and optimize the most effective models and intents. By setting clear goals and objectives, testing one variable at a time, using a large and representative sample, and using statistical analysis to analyze the results, you can get the best efficiency from your A/B testing efforts.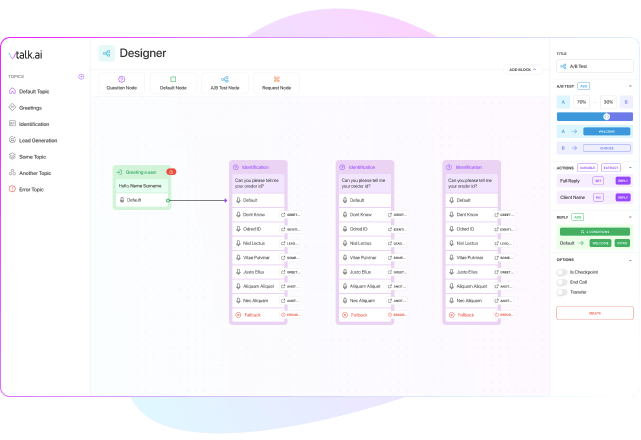 Send SMS and email notifications
A virtual voice assistant can be programmed to send automated notifications to users based on specific triggers or events. For example, during or after the conversation, the virtual voice assistant can send an email or SMS with the order details, appointment time, and address if the user confirms such an option.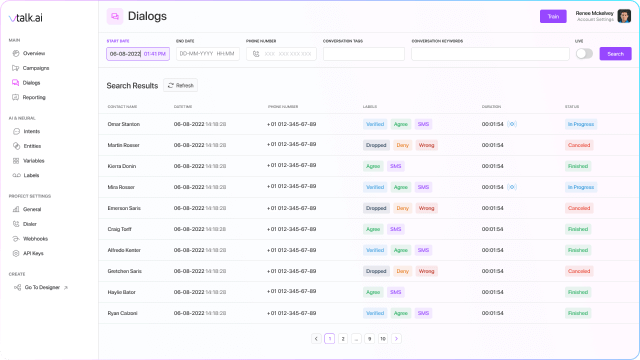 Increase your outbound calls efficiency with Voicemail detection
Voicemail detection is a feature that allows a virtual voice assistant to recognize when it is leaving a voicemail message rather than speaking to the user in real-time. By using voicemail detection, a virtual voice assistant can increase the efficiency of its outbound calls by reducing the time and effort spent leaving voicemails.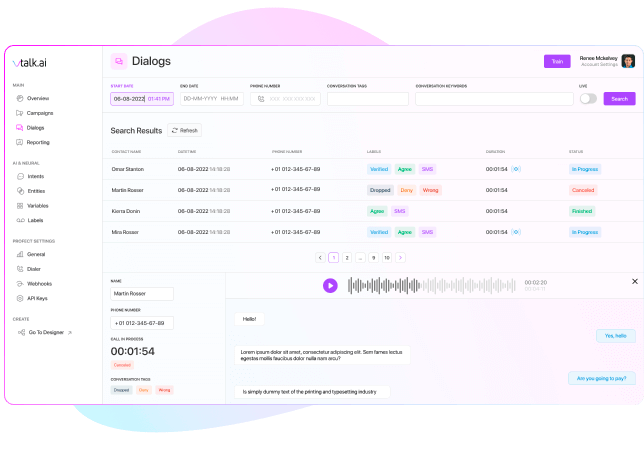 Create the best flow with call transfers to live operators
Call transfers to live operators can be an essential part of a virtual voice assistant's flow, as they allow users to speak with a real person if they have a question or concern that the assistant cannot address. Some users may prefer to talk with a real person rather than a virtual voice assistant, especially if they have a complex or sensitive question or concern. In these cases, transferring the call to a live operator might be appropriate.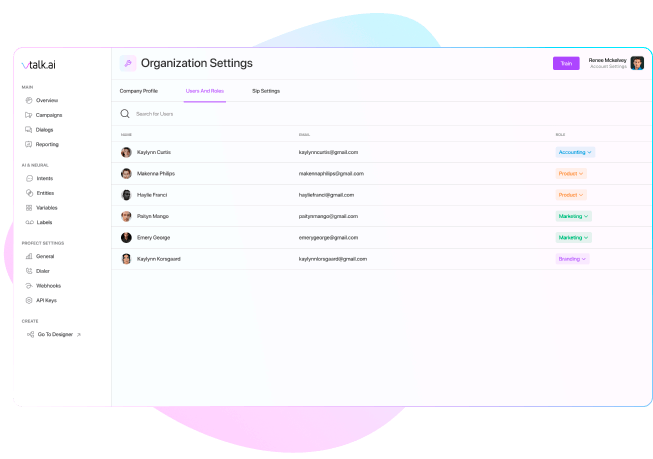 Connect with your internal systems with API integration options
API (Application Programming Interface) integration allows a virtual voice assistant to connect with and access data and functionality from internal systems. Using API, you can closely integrate virtual voice assistant with an organization's systems and processes to access data, execute actions, and set up integration with other applications, enhancing efficiency and effectiveness.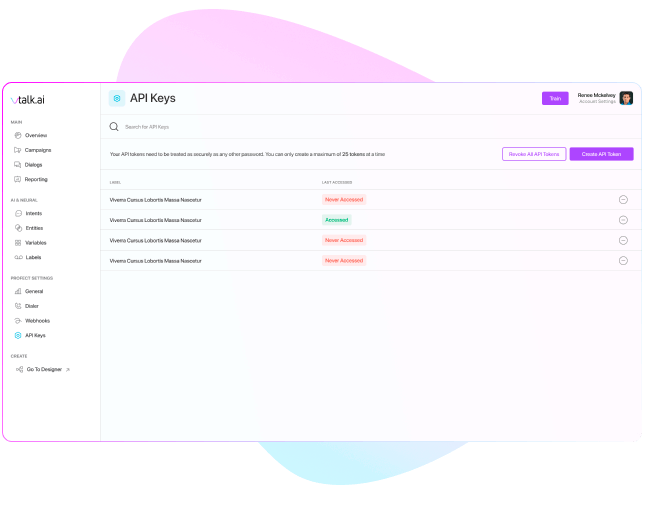 Why
?
Free Setup and launch
The setup and installation of the AI-powered virtual voice assistant are entirely free
3x Cost Reducing
Save operating expenses and increase your productivity by automating typical procedures
Deployment Just in 1 Week
Within a week get your voice AI fully customized to your unique demands and deployed
Proprietary NPL Engine
Get all the benefits with well-designed NLP engine with appropriate human voice interpretation
No Code Development
An enterprise-ready, no-code builder that makes it easier to create AI voice assistants
Free API Integration with Any Service
Our free API integration with any of your services enables business processes to operate correctly
Latest insights
Research
With more than one billion visits in just a few months, ChatGPT is changing the way we interact with information online. Many people are replacing Google assistant with this new smart speaker. As a business, if you want to stay competitive, you can't allow yourself to ignore the trends your customers follow.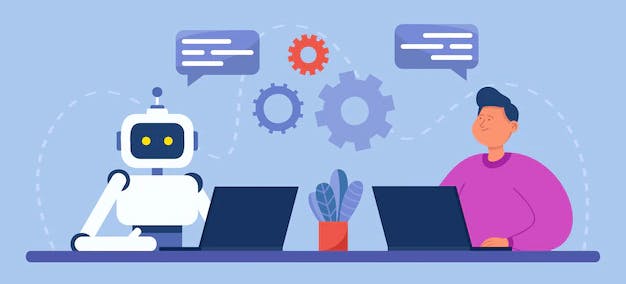 Research
If you've ever worked in project management you know how difficult it can be to juggle between meeting deadlines, coordinating all team members and trying not to exceed the budget. Multitasking is a reality for most project managers and it can get hectic. But did you know that 1 out of 5 project managers  has seriously considered...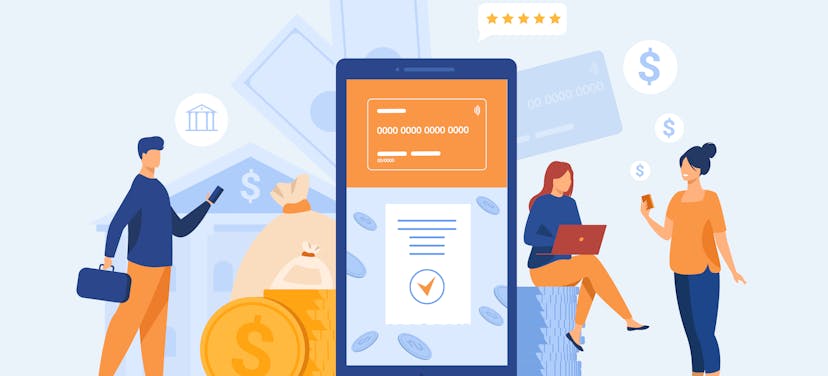 Research
Do you remember times when customers tried to make payments just before the end of work hours and the problems it caused? Did you receive complaints about poor customer service, even though it was explicitly stated that payments must be made by a certain time? If so, you probably know how frustrating and costly it can be.