Source: freepik.com
Think about a time when you needed help with your finances. You called your bank, only to be put on hold for what seemed like an eternity. Frustrated, you hung up and tried again later, only to be met with the same result. The whole experience made you feel your time and concerns were not valued.
When it comes to online customer service, 66% of people say that the most important thing a company can do is value their time and provide prompt services.
With the rise of digital banking, it can be hard to sustain the high customer support level people are used to, unless you're a big financial institution like Bank of America or JPMorgan Chase, with thousands of call center agents.
The only way small financial service providers can compete with big financial institutions is by implementing conversational AI for finance.
In this article, we'll cover different ways conversational AI can help you.
Quick facts about AI and finance services
Before we begin, here are some stats to illustrate the importance of AI in the financial sector.
According to a survey from 2022, 75% of financial service providers use at least one tool based on artificial intelligence or machine learning.
Another research reveals that the potential cost savings for banks from AI solutions will reach $447 billion by 2023. 
The AI-based speech analytics program enabled DenizBank to achieve an accuracy score of 95% for customer queries, resulting in quicker responses and better customer service.
Chatbots vs conversational AI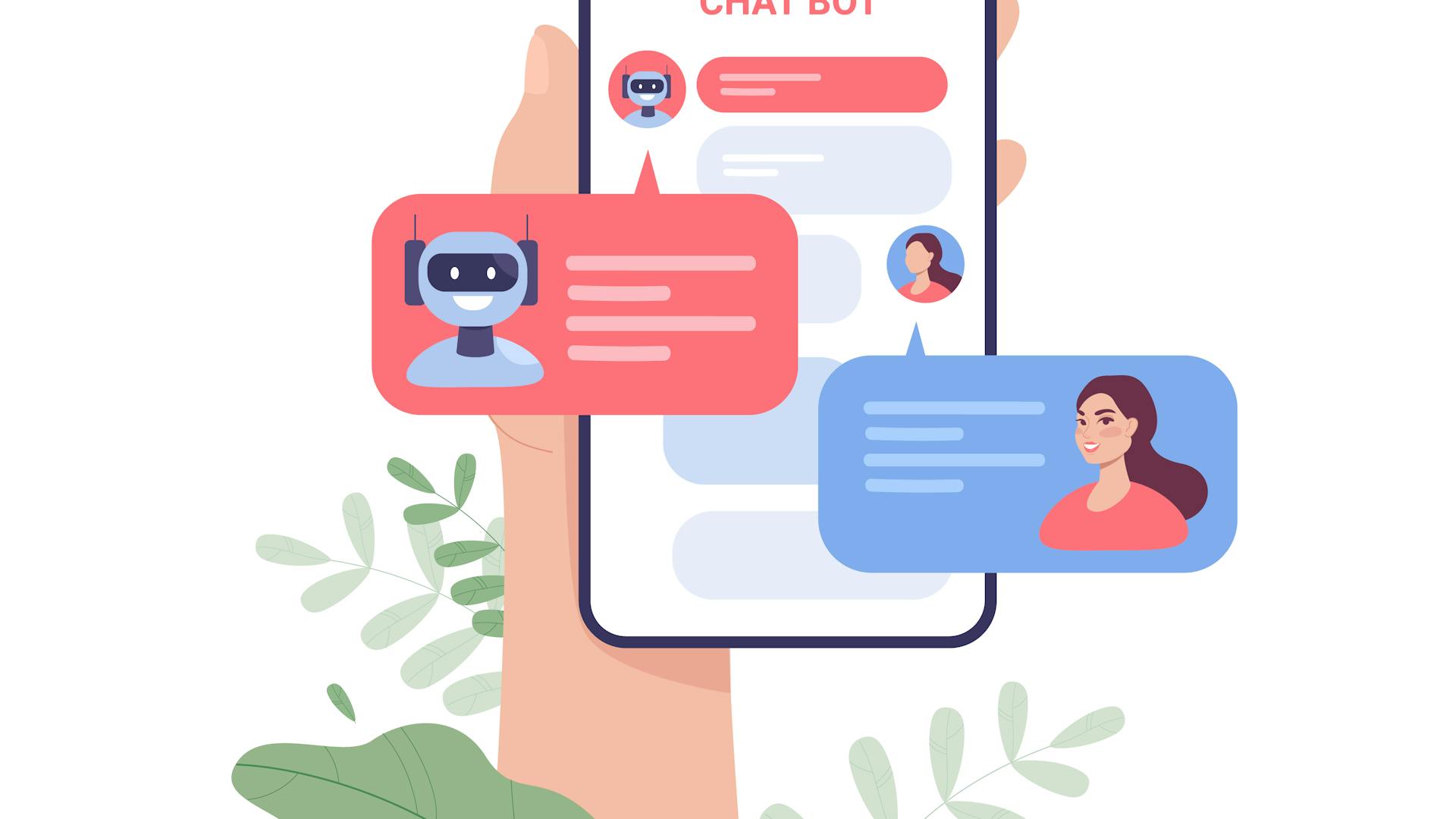 Source: freepik.com
When it comes to AI-powered customer support, chatbots and conversational AI are the two most popular solutions.
Both can help you save a lot of time by automating customer service and answering the most common customer queries.
Traditional chatbots are great for simple tasks, like answering questions about a particular product (size, color, etc). That's why they're the most common type of AI in eCommerce and retail.
However, conversational AI is developing faster than chatbots and can solve more complex issues, answer questions that don't exist in its base, make recommendations, etc.
Virtual agents can hold human-like conversations and answer open-ended questions. That's because conversational AI has an additional layer: natural language processing based on advanced machine learning properties.
Although both options are secure, many people prefer a voice assistant over a financial services chatbot when sharing their sensitive data because they're uncomfortable writing it in a chat.
Benefits of using conversational AI for finance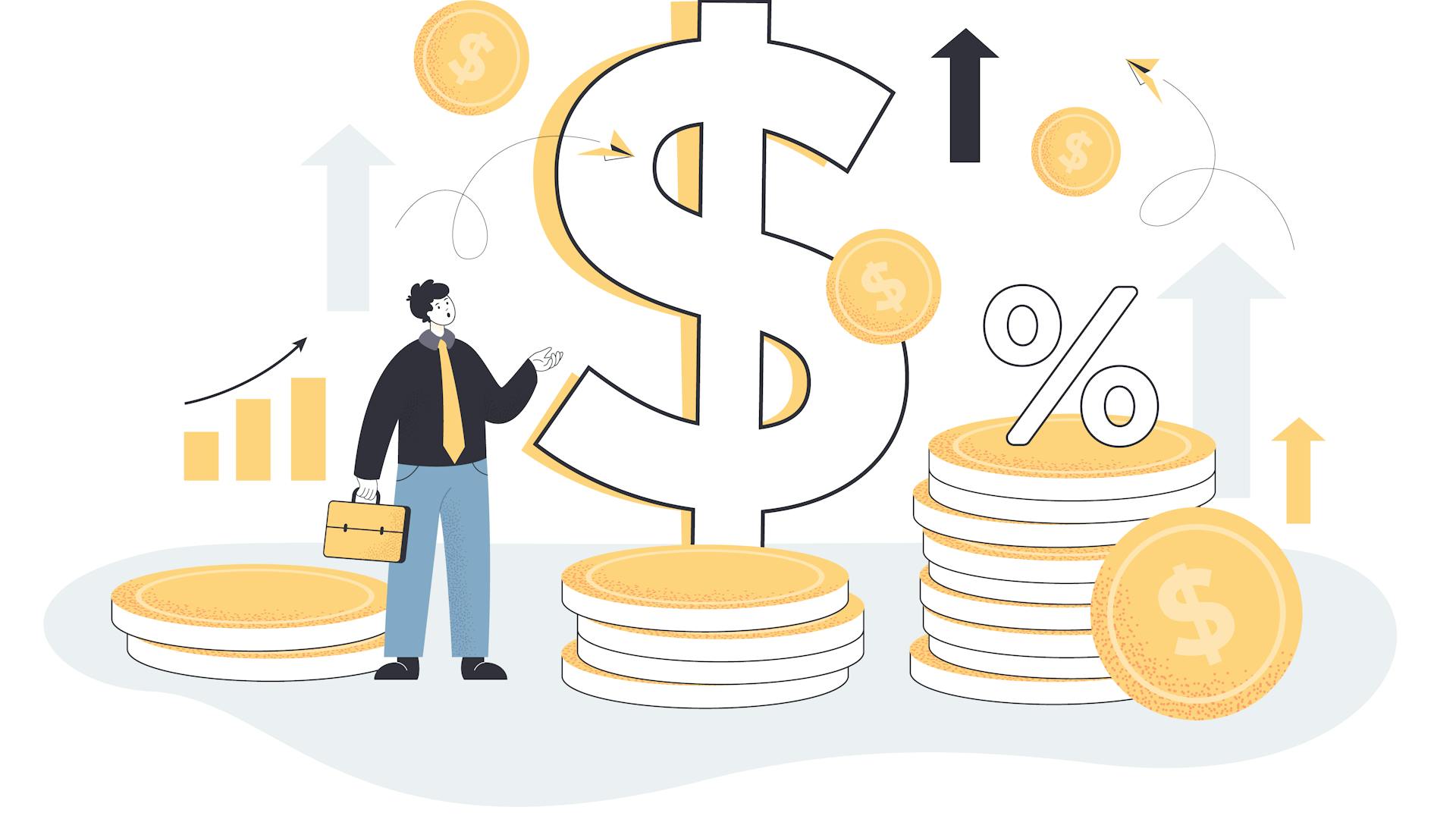 Source: freepik.com
Both financial institutions and small businesses can benefit from implementing conversational AI in their customer service. Here's what you can expect:
Time & money savings
Conversational AI can save you from hiring and training an extensive customer support team.
A huge part of customer interactions is repetitive and could easily be automated and put on autopilot. Conversational AI could handle up to 90% of repetitive queries, giving your agents more time to focus on customers with more complex issues needing their help.
When it comes to cutting costs, conversational AI solutions are more productive than traditional agents because they can handle multiple requests at the same time. Also, you don't have to pay them extra to work at night, on weekends or on holidays. They're on 24/7.
Better customer experience
Let's face it. As your number of clients grows, you'll have to automate some parts of the process. Using traditional chatbots often seems dehumanizing, but advanced conversational AI solutions could improve customer satisfaction with your service.
Here's why:
AI-powered voice assistants offer a more humanized approach and it feels like you're speaking to a real agent. Conversation with them not only meets customer expectations but often exceeds them because they're able to deliver information faster than human agents, thanks to their enormous database.
The conversation can be very engaging because they're trained to recognize customer intents and provide them with additional help when necessary.
They're available 24/7, so your customers can solve their issues whenever they want, whether during business hours or not, without having to wait in a queue for a human agent to respond. According to Netomi's report, 61% of customers value quick resolution more than anything else.
Efficient data analysis
Even the best analysts can't compete with AI capabilities to analyze large portions of data in real time.
Using AI in business can help you understand your customers and see which areas are generating the most revenue, along with the most common issues and areas for improvement.
This enables financial service providers to make informed decisions and stay ahead of their competitors. That's why we often see the use of AI in sales.
Conversational AI for finance: Uses & case studies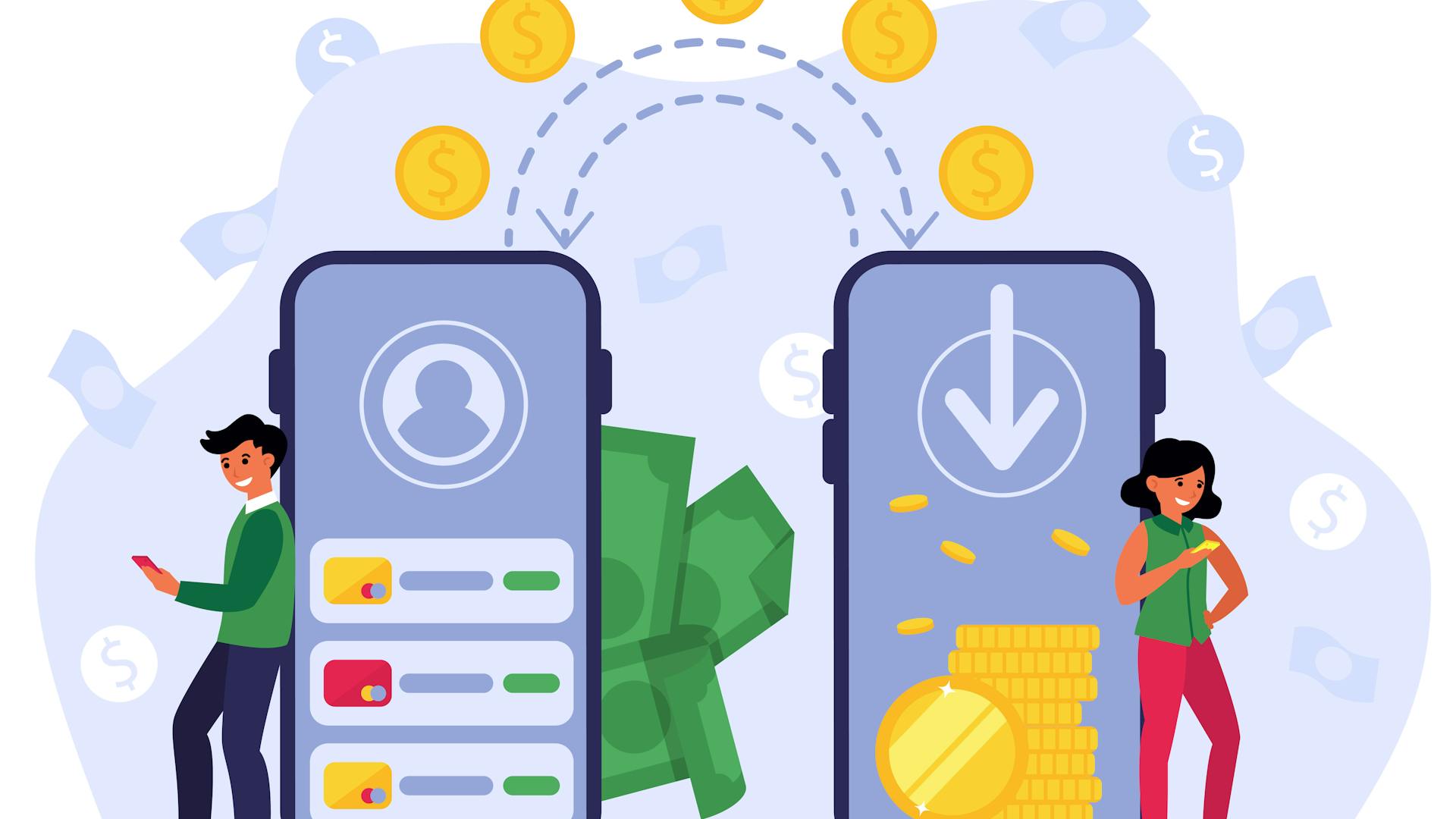 Source: freepik.com
Here are five ways artificial intelligence can improve financial services and digital banking, with examples of best practices from banks and fintech services worldwide.
Financial queries
One of the most significant benefits of conversational banking is that customers don't have to wait for banks to open, they can solve most of the issues on their own, whenever they want.
Imagine the following situation. It's been a long day at work, you're finally at home, and you notice that some funds are missing from your account. Naturally, you'd get upset and you wouldn't be able to sleep that night.
Thankfully, with conversational AI banking, you can easily access your recent transactions 24/7. You can check what happened, and the voice agent can also analyze your transactions based on machine learning.
This case study illustrates how nonbank financial institutions can benefit from using artificial intelligence.
Paytm, India's largest fintech company needed help to provide customer support, due to a high number of daily requests. As a result, the resolution time for each query was high, resulting in non-satisfied customers and bad reviews.
The company implemented an AI-powered assistant to handle easier, repetitive queries. As a result, query resolution time lowered by 75%, which resulted in major customer satisfaction.
Payments
Payments with the help of AI voice agents are often faster because you don't waste a lot of time waiting for agents to respond.
But are they secure though? Yes, AI conversational solutions can help prevent fraud. First, they check your geo-location and transaction history in real-time. If a payment seems unusual, you'll get asked questions to prove that it's really you.
The best thing is that user verification can be done in seconds, and you'll avoid getting your account blocked, which is a mistake that often happens when using traditional banking chatbots.
Conversational AI can also handle an enormous number of transactions simultaneously, which can be illustrated with a PicPay case study.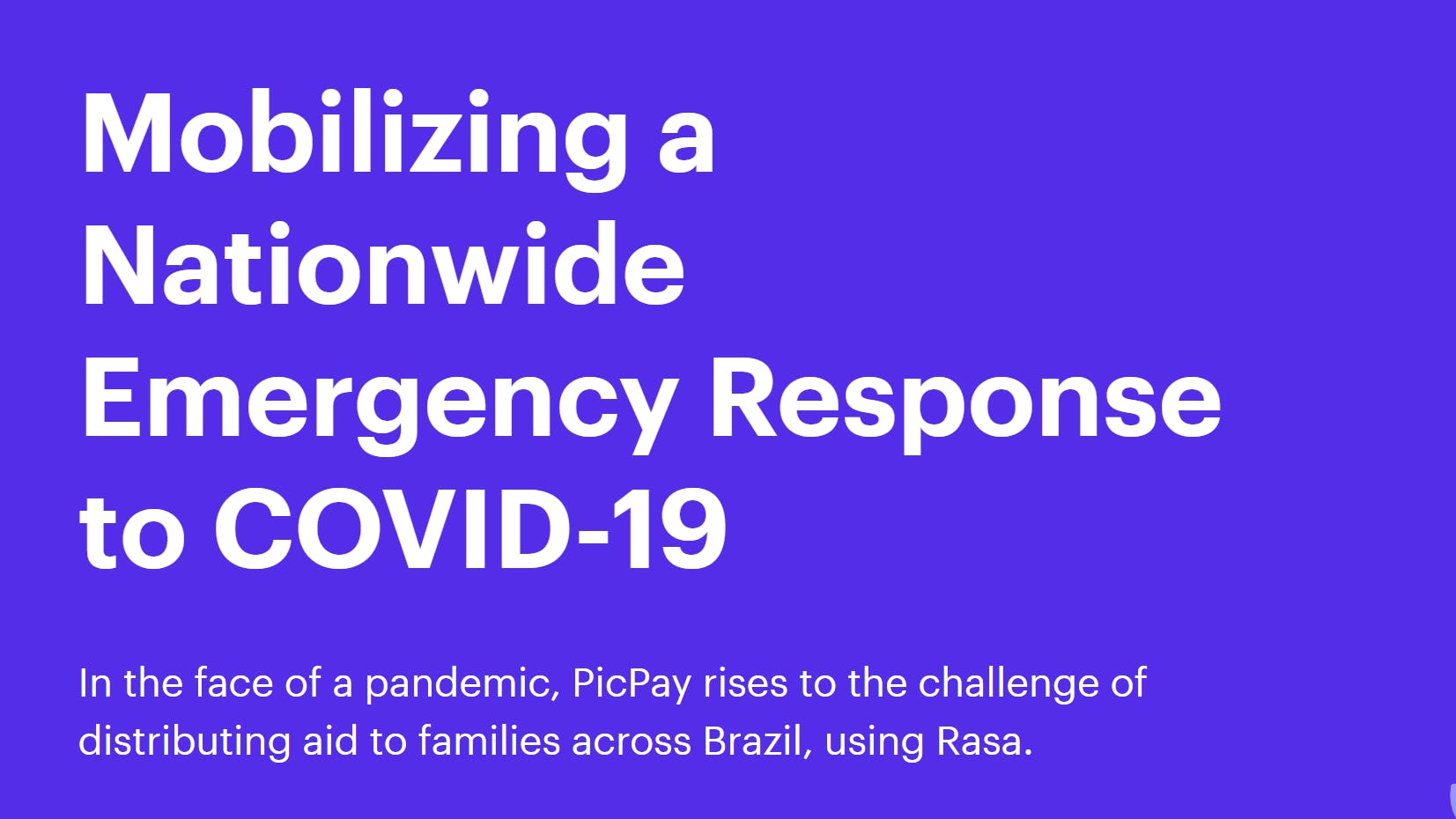 Source: Rasa
PicPay is the most popular payment app in Brazil, with more than 20 million users. During the Covid19 pandemic, the Brazilian government chose to use this app to distribute financial aid to its citizens because it was faster and more inclusive than relying on traditional financial institutions.
In the first hour, the PicPay assistant handled 3.000 transactions. Today, PicPay handles between 20k and 65k transactions every day with the help of conversational AI.
Card activation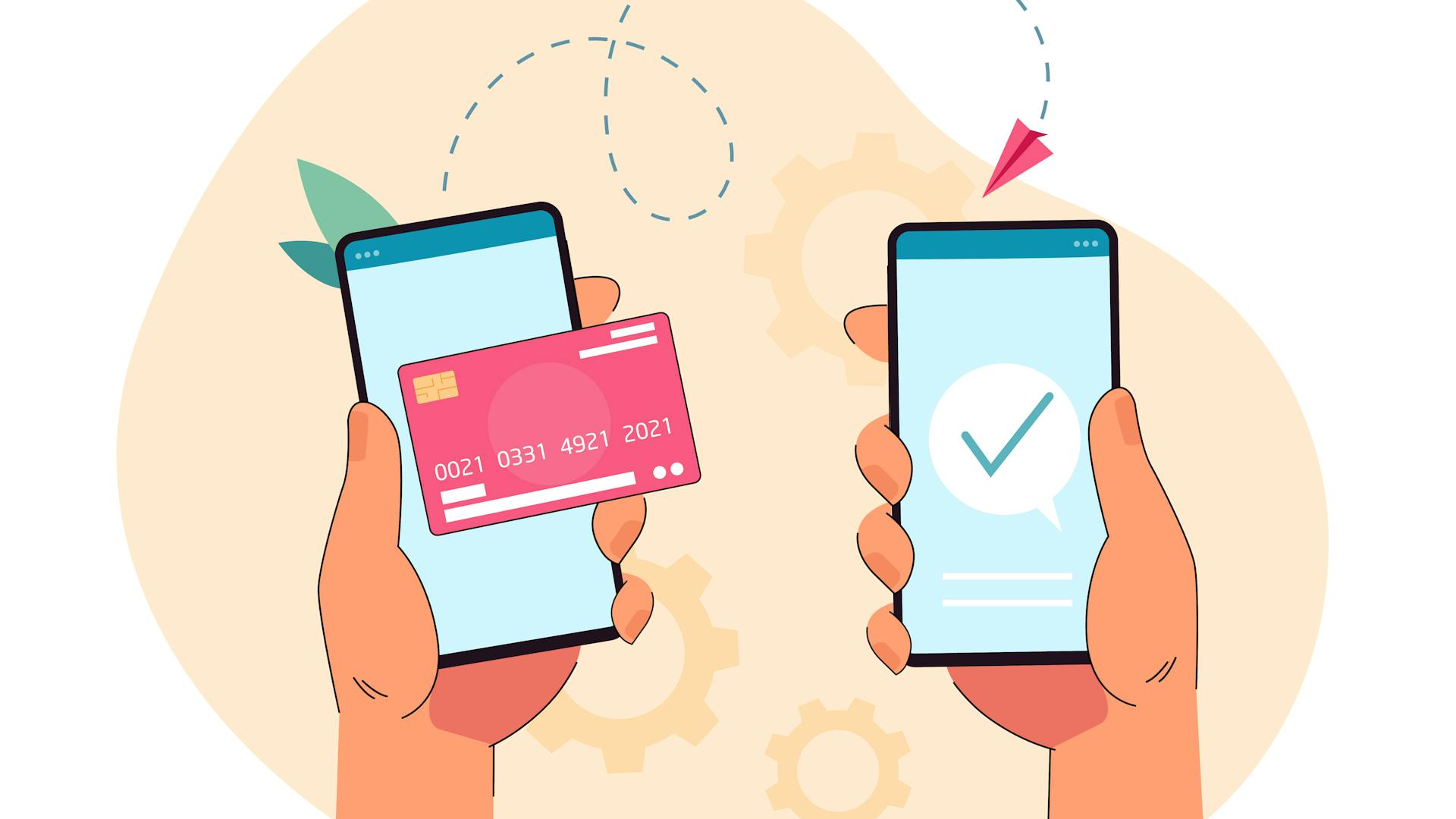 Source: freepik.com
Many people find card activation stressful, especially if a call center agent rushes them through the process because they have other clients waiting.
Conversational AI walks the customers through card activation and verification step-by-step and you can take as much time as you need and even repeat some steps multiple times. It's also much safer than talking on the phone with an agent and sharing sensitive account information.
Onboarding
More complex financial products require more help in the onboarding phase. Naturally, people will have a lot of questions, especially new customers who are dealing with that for the first time.
You can automate the onboarding process by pre-recording answers to the most common questions about mortgages, personal loans, credit card scores, insurance, etc. It could increase customer satisfaction because they can listen to it in their own time and always return if they forget something.
It's a win-win situation: financial institutions are saving money because they're not paying agents to repeat the same thing repeatedly, and customers can get help and reassurance whenever they need it.
Raiffeisen, a leading Swiss bank, relied on conversational AI as the central part of its strategy for customer acquisition and appealing to younger customers. They trained AI voice assistants to handle longer conversations and analyze information in real time.
Implementing conversational AI was a huge success and it's now used both for onboarding new customers and for training new employees in Raiffeisen bank.
Checking balances
A lot of people check their credit card or account balances on the go, as they're entering a shopping mall or while driving. Conversational AI solutions are the most convenient and quickest way to do so because they allow you to do everything through voice commands, without even touching your mobile phone.
For even more ideas on how to use AI and make meaningful customer connections, check out how conversational solutions are already implemented in other industries:
Voice assistants: The future of finance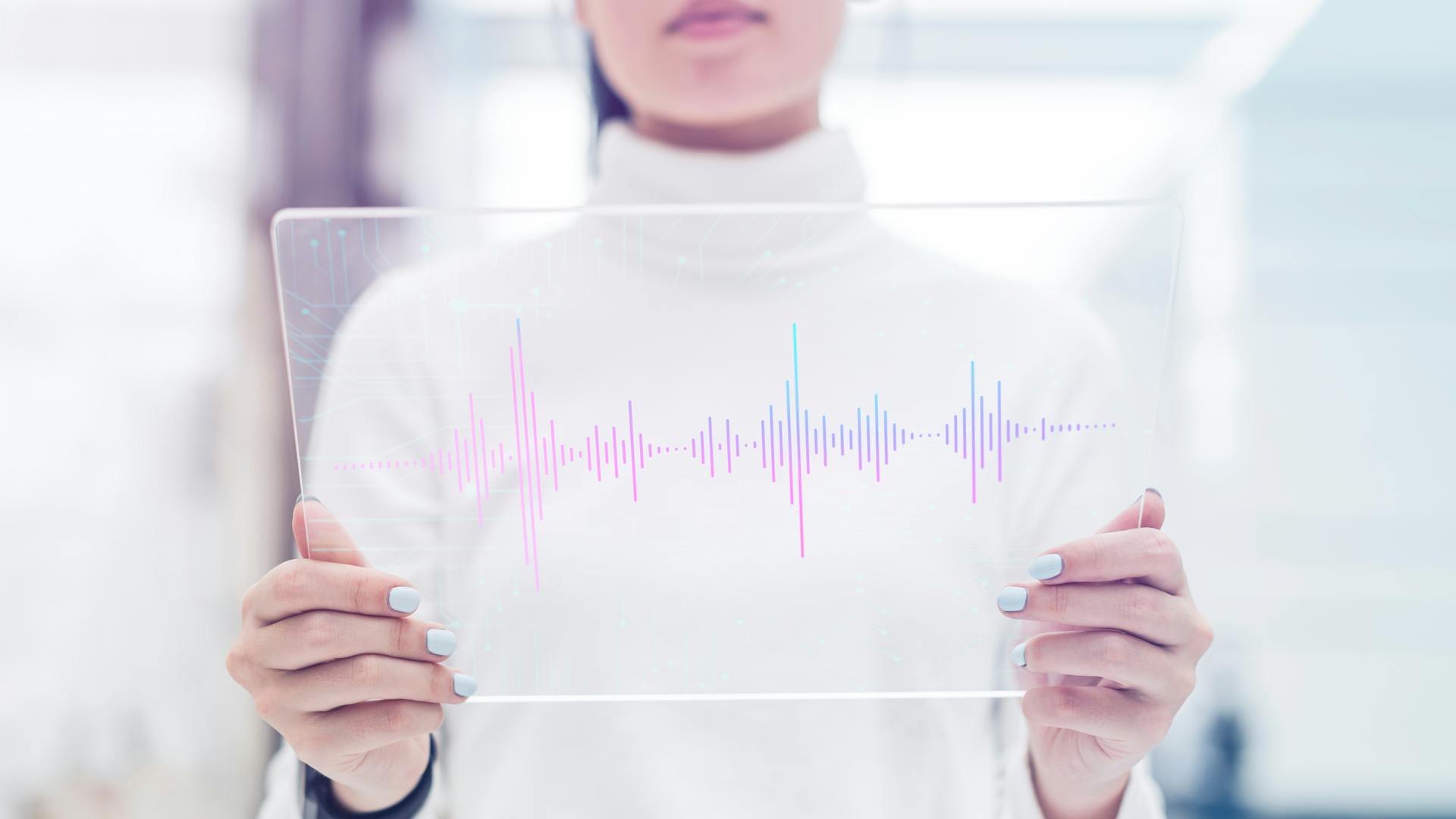 Source: freepik.com
If you want to reduce your workload and provide your customers with faster and more efficient service, you should get a voice assistant.
The benefits are numerous, and here are just some of the things vTalk.ai can do for you:
Providing 24/7 automated customer support
Answering frequently asked questions
Automating both inbound and outbound calls
Converting speech into text
Translating text and speech
Setting up automated reminders
Analyzing conversations with the customers
Why choose our solution instead of a traditional chatbot? There are at least three great reasons:
Our voice assistant is highly-customizable. You can set up different scenarios and train it according to your needs.
You can integrate it with emails and SMS if you want to provide multi-channel support.
And the best part is that no coding skills are required. Our system is completely based on drag-and-drop and you don't have to be tech-savvy to implement it.
Conclusion
If you want to stay competitive in the financial sector, you'll soon have to implement AI-powered solutions because they're becoming a standard in the industry.
Conversational AI in banking is getting more advanced every day and we hope this article helped you understand how you can benefit from it.
Sign up today and set up your virtual voice assistant in minutes. Our conversational solutions are highly customizable and you can set up different scenarios for various intents.
FAQs
What type of AI is used in finance?
The two most popular types of AI in finance are chatbots and conversational AI or AI-powered virtual assistants.
How are voice bots used in finance?
They are used for customer service, from answering simple repetitive queries to solving more complex issues. Customers can use them to check their account balance, make a payment, activate a new card and so on. They also work as an information center that's available 24/7.
How can NLP be used in finance?
Systems based on natural language processing can understand customers' intent and deliver personalized help. They can simulate human-like conversations, answer questions and analyze previous customer interactions to gather valuable data.
What problems does conversational AI solve in finance?
First, it can solve the lack of call center support staff that many financial institutions struggle with. It can decrease query resolution time, which results in better user experience and customer satisfaction. Finally, it can solve some privacy and security issues because it's safer than other digital channels.