Image by pch.vector on Freepik
Do you remember times when customers tried to make payments just before the end of work hours and the problems it caused? Did you receive complaints about poor customer service, even though it was explicitly stated that payments must be made by a certain time?
If so, you probably know how frustrating and costly it can be.Luckily, this can be solved with IVR payments. 
IVR payments are a self-service system that allows people to make transactions by phone 24/7, whenever they want. And the best part? No human agents are required, which significantly reduces the workload in your company. 
In this article, we will dive deeper into IVR payments and explain how to set them up easily with vTalk.ai. 
Keep reading to learn more!
What are IVR payments?
IVR payments are based on interactive voice response technology and conversational AI that allows people to make payments over the phone without interaction with a human agent. 
All you have to do is say out loud data like credit card numbers, and the system will carry out your transaction. 
Customers don't have to wait for agents to respond, they can solve multiple issues through IVR.
You should think of the IVR payment system as banking self-service over the phone. It enables customers to make payments by calling the IVR system, without the need to talk to a live agent.
Conversational AI in banking from vTalk helps to improve your customer satisfaction.
There are two ways to make an IVR payment:
Customers can make the transaction by voice, or
They can enter the number using the the keypad
The whole payment process usually takes about 5 minutes, from start to finish, which is significantly less compared to the traditional way of collecting payments. As a result, customer satisfaction improves because they don't have to waste time waiting on hold.
Now, you may be wondering how to check whether IVR systems are safe. Most of them use voice recognition to verify customers' identities, according to safety standards.
In many cases, they're even more secure than traditional ways of manually handling customer data because there's less room for human error.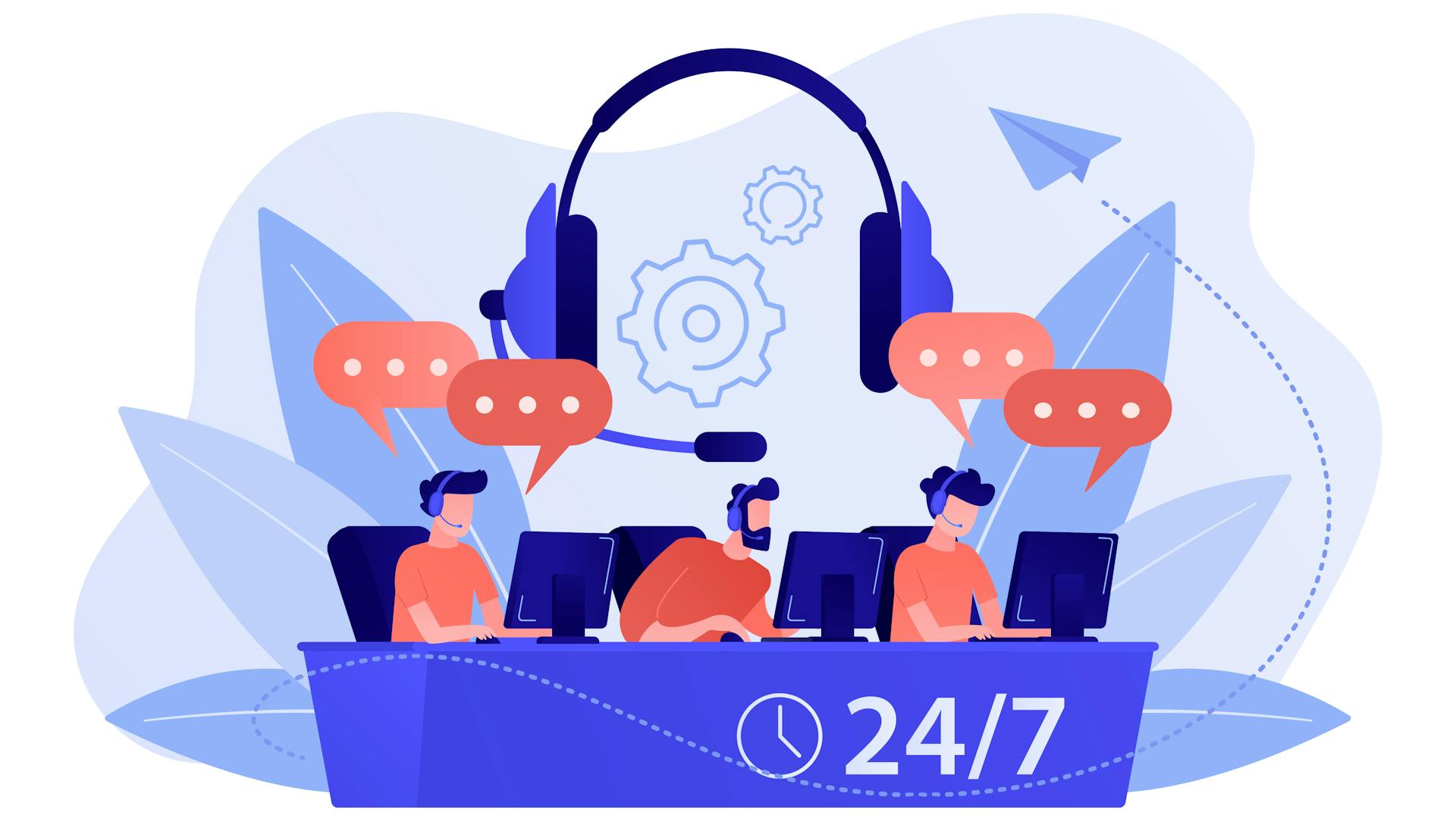 How do they work?
You can integrate IVR payments to the existing phone number, once you finish setting up a voice assistant platform.
You can add voice prompts for different purposes, such as:
Making ACH payments
Entering debit and credit card number
Entering invoice number
Checking balance
Checking account information
Once the customer calls, they're presented with the menu where they can choose what they want to do and how they prefer to enter their data.
If they want to read their payment information out loud, the IVR platform uses speech recognition and NLP (Natural Language Processing) methodology to decipher the words.
You can program the platform to recognize keywords and phrases that trigger a certain reaction. For example, hearing the word "agent" can indicate transferring the call to the customer service representative.
If the customer wants to enter the digits through their phone keypad, the software uses dual-tone multi-frequency signaling to process the data.
People always have the option to switch to a customer service rep if they feel like they need additional support. 
And the best part? You get real-time payment details as soon as your customer makes the transaction.
Key benefits of IVR payments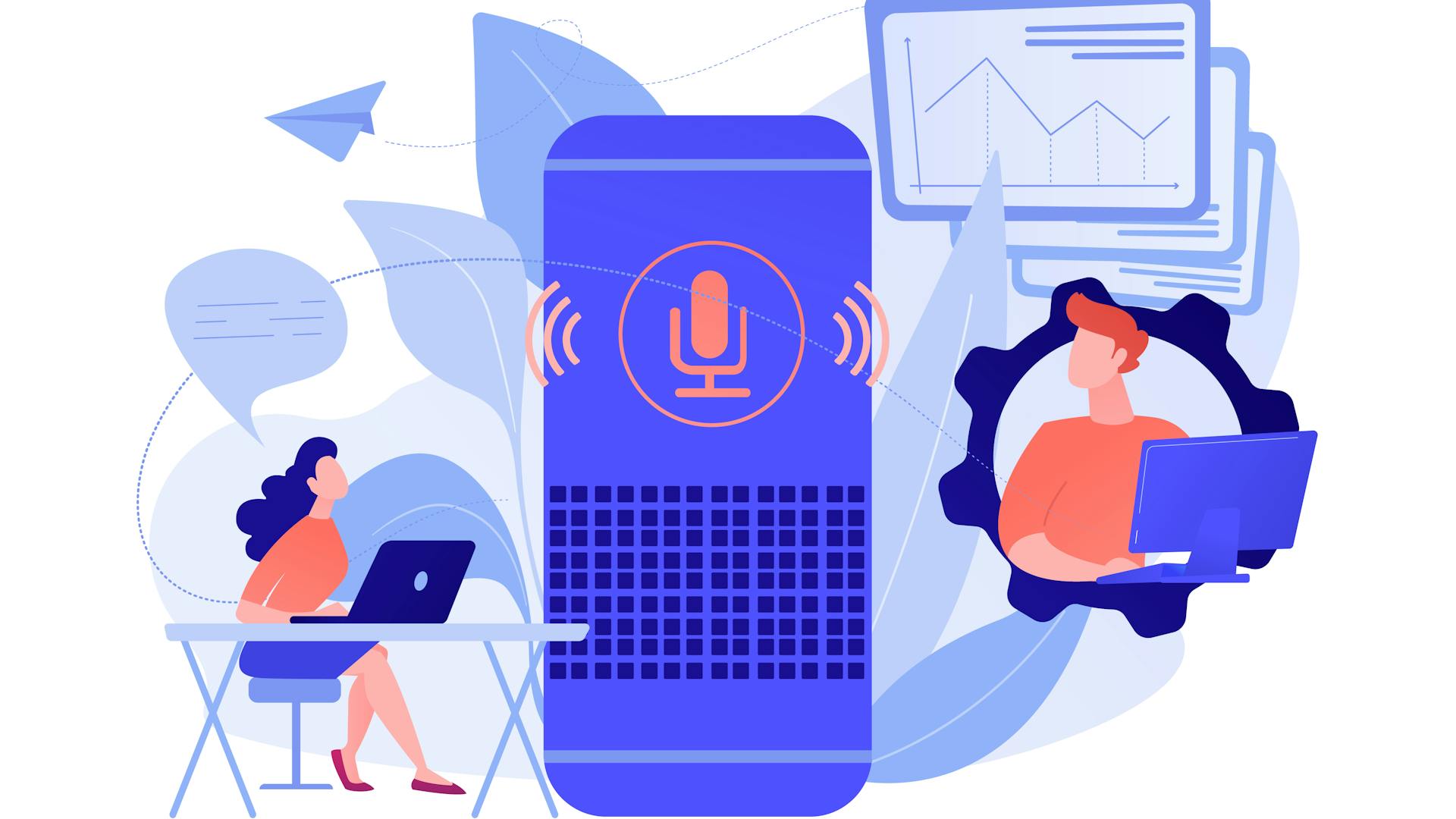 Image by vectorjuice on Freepik
By now, we think you understand that the IVR payment solution is a game-changer, especially in saving time. Let's explore other benefits:
Cutting operational costs
The first benefit you'll see after implementing IVR payments is that you will be able to cut costs.
The IVR payment system offers options that have lower fees than other transactions. It may not seem like a lot initially, but it adds up in the long run and you may end up shocked by how much money you were wasting each year.
Increased security and fewer errors
Payment security is one of the main reasons business owners opt for IVR payments. IVR systems must comply with PCI and NACHA standards and provide data encryption.
When human agents deal with card data, there's a limit to what you can do about PCI DSS compliance. Of course, you can do things like training your staff and recording phone calls to minimize safety risks. But can you ever be 100% sure that everyone is respecting the standards at all times? 
On the other hand, the IVR payment provider guarantees a high level of security - customer data is protected and won't be used for any other purpose.
Finally, the IVR system leaves less room for error in comparison to human interaction, where it's possible that the agent mishears and types the wrong number. Again, fewer errors mean fewer disputes which save you time and money in the long run.
24/7 availability + Fewer late payments
IVR payments can be based on artificial intelligence that offers an exceptional customer experience.
The biggest advantage of AI-based assistants is that virtual agents are available 24/7/365, no matter what. This not only improves customer satisfaction but can also help you avoid late payments.
Reducing hold time
According to one survey, nearly two-thirds of customers are willing to wait less than two minutes until someone picks up the phone, or they will hang up. If you're handling payments in the traditional way, that may be sustainable with your regular workload, but probably not when things get busy.
Most businesses have more payments during the holiday season, whether it's Christmas, Thanksgiving or Black Friday. That inevitably causes prolonged wait time that affects both customers and agents in a negative way.
The best way to reduce hold time and avoid queues is to set up an automatic IVR payment system. With the IVR system in place, there's no such thing as hold time. Thanks to virtual voice agents, customers are getting service immediately and your payments can proceed regularly, no matter how busy it may be.
More productive agents
Agents that are in the first line handling customer requests all day are prone to burnout. In fact, according to a study conducted by Cornell University, 87% of call center agents report high-stress levels at their job, which is more in comparison to most jobs.
Paradoxically, the best way to make your agents more productive is to reduce their workload. That's where an IVR payment system comes in place. It takes away the burden of repetitive tasks from your agents, leaving them more time to concentrate on more complicated requests.
As a result, your agents will be more focused, more productive, and they will be able to specialize.
Sustainable scalability
The IVR payment solution enables you to scale your business and process more payments without having to hire additional people. It can be hard to predict growth when it's based on the workforce, especially in the early phase of your business. 
Hiring and onboarding new people takes a lot of time and effort. Even if you have a big workforce, it can be difficult to provide 24/7 payment support. First, you need to divide people into work shifts, find substitutes for vacations and unexpected sick leaves. 
Many business owners decide to play it small and not scale their business as much as they could have, because they don't want to deal with legislation that comes with hiring more people. IVR payment automation can help because it allows you to scale your business and process more payments, without having to hire an additional workforce.
Why do you need IVR payments?
Now, do you need an IVR phone system in your company?
With more and more customers recognizing the benefits of the IVR payment system, it may soon become a necessary feature for every company that wants to stay competitive.
Covid 19 pandemic accelerated the use of digital payments and people now expect more flexibility and faster service. The IVR payment system seems to have become a standard in many industries.
Here are some industries and businesses that could benefit the most from implementing the IVR payment solution:
Health care
Property management
Utility company
Debt collection agencies
E-commerce
Subscription-based services
Non-profit organizations
How to set up IVR payments with vTalk.ai
If you're ready to take customer experience to the next level, we've got you covered. vTalk.ai is a voice virtual assistant platform that allows you to set up IVR payments quickly and easily. Here is everything you need to do:
Create your virtual voice assistant
In the beginning, you can start with one virtual assistant, but over time you may need to separate them into different departments, just like in the real world. For example, you may want to differentiate one-time payments from recurring payments and create a different workflow for each.
Choose payment options
Your menu should cover the most common reasons why customers call. However, you should keep it simple because you don't want to confuse people with too many options. Some of the things to include:
ACH payments
Credit card payments
Account information
Transfer the call to the agent
Upload recording or add voice prompts
You can record and upload voice prompts for different situations or you can use text to speech synthesis. From the welcoming message to the instructions on how to enter the data. You can also add voice prompts in different languages to make the self-service more accessible
Create different workflows
You can create different workflows based on the customer's needs. The best part is that you don't have to be an IT professional and no coding skills are required! Our platform is simple and straightforward; most things can be created by dragging and dropping.
It's highly customizable and you can easily edit and improve workflows as you get customer feedback.
Of course, we're here to support you all along the way and our team would be happy to help you implement our solution.
AI voice assistants for billing & payments from vTalk helps you improve your customer experience.
Conclusion
IVR payments have many advantages over other forms of digital payments and transaction processing. They're easy-to-use, secure, efficient and cost-effective, and they can help your business save money while generating better experiences for customers.
If you want to offer a similar service to your customers, sign up here and get started with your own IVR payments system.
FAQ
What is an IVR payment?
IVR payment is automated phone payments that can be collected without talking to an agent. The customer calls dictate their information and the system processes payments automatically. The biggest benefits are that IVR bill payments are available 24/7, they don't require customers to wait and they cut operational costs of your business.
Is IVR payment safe?
Yes, and they can be safer than traditional payments over the phone (whether you're using your credit card, debit card or ACH payment)  because there's less room for mistakes and misunderstanding. Make sure to choose a PCI compliant provider that meets NACHA standards.
What IVR stands for?
IVR stands for an interactive voice response, which is used to automate call centers and provide the self-service option to people that don't want to wait on hold until an agent responds.
How does an IVR work?
When customers call they're presented with different options and voice prompts that you can add in advance. They read their card number or other data out loud, and the system can process payments based on speech recognition and NLP.
Alternatively, they can type in the data using the keypad. And if they're a regular customer, the process is even quicker: they can simply use pre-filled data!
You can immediately see the deposit in your bank account balance and customers can get a text message confirmation.