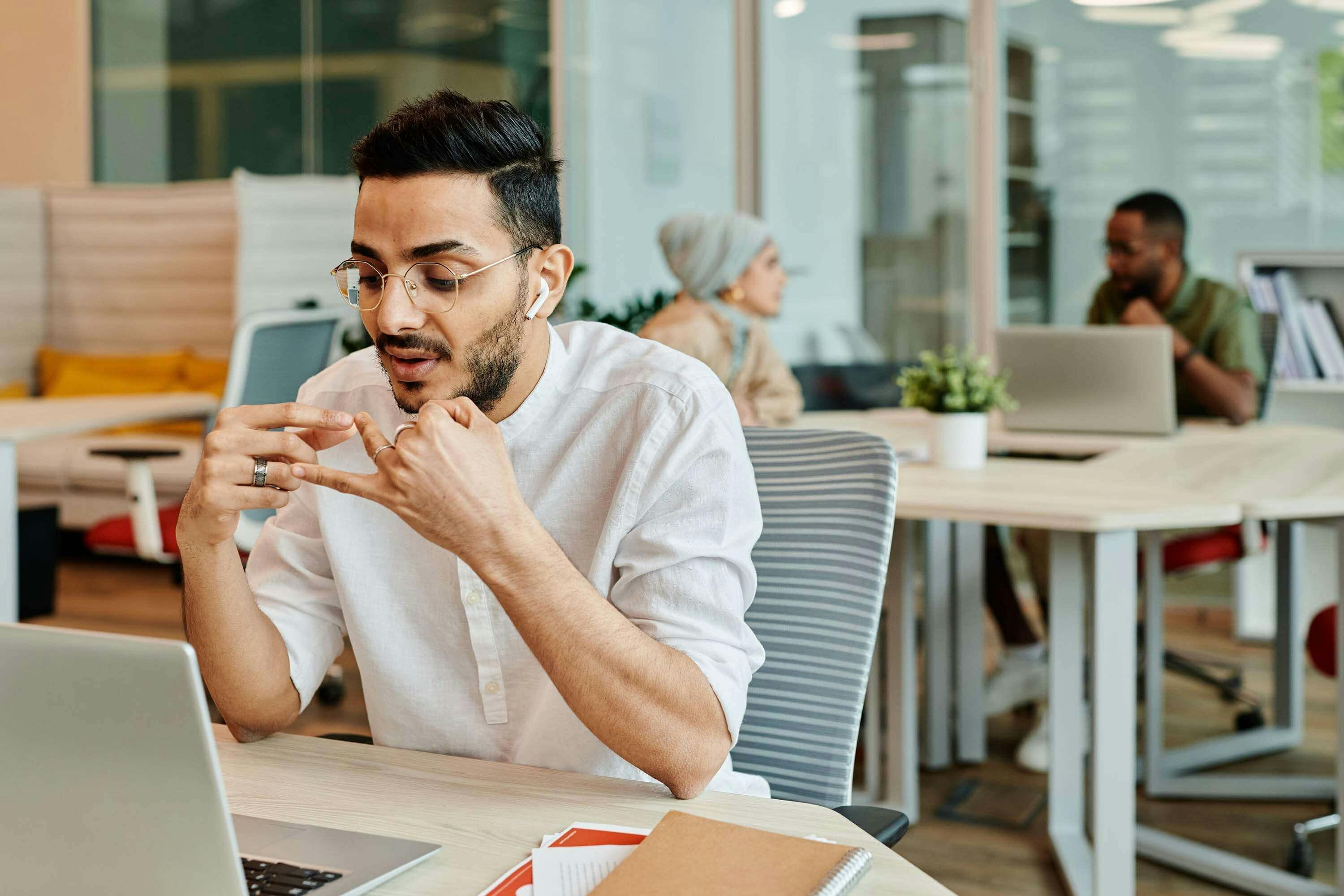 Analyze and Improve Your Voice Assistant Flow Constantly
Identify and address all the primary metrics of the virtual voice assistant flow to improve its efficiency
Dashboard and reports based on conversation labels/tags
By using conversation labels or tags, you can identify trends and patterns in the data that might not be immediately apparent. This can help you to identify areas of the assistant's performance that are particularly strong or weak and make adjustments as needed. These tools can help you to identify areas for improvement, and generate insights and analytics, so you can improve the assistant's performance and enhance the user experience.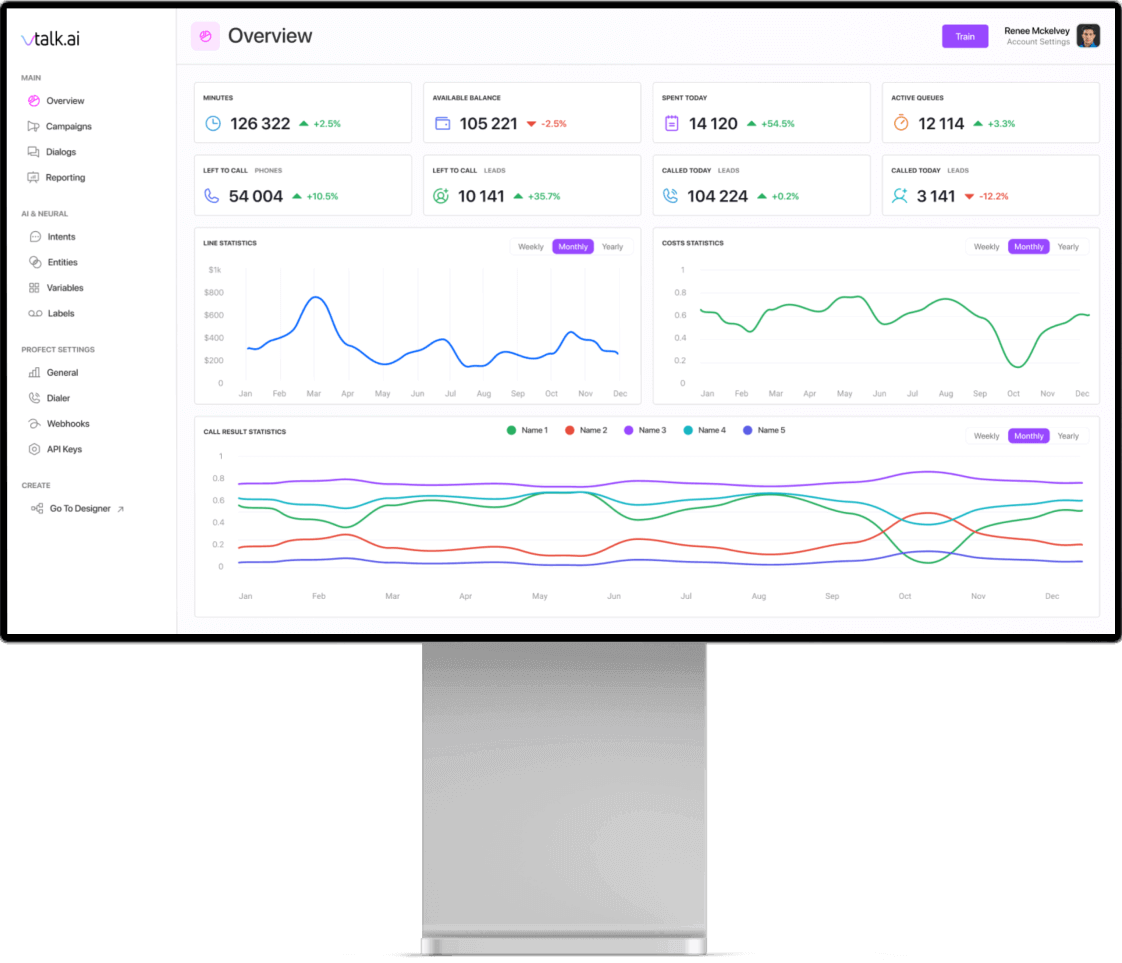 Detect strength and weak script topics
By monitoring performance metrics, gathering feedback from users, analyzing user behavior, and using A/B testing, you can identify any issues with the assistant's script and make adjustments as needed to improve its performance.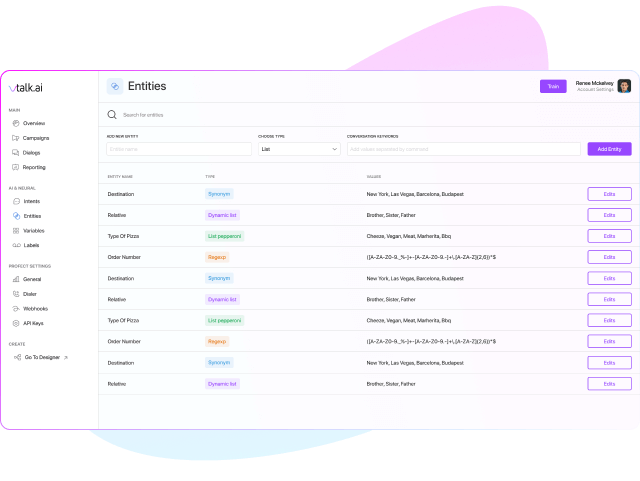 Call recordings and transcription
Call recordings and transcription can also be used to identify areas for improvement in the performance of the virtual voice assistant. It can also be helpful for training and development purposes. By analyzing transcripts of calls, you can identify areas where the assistant could be improved or enhanced and use this information to develop training materials or refine existing ones.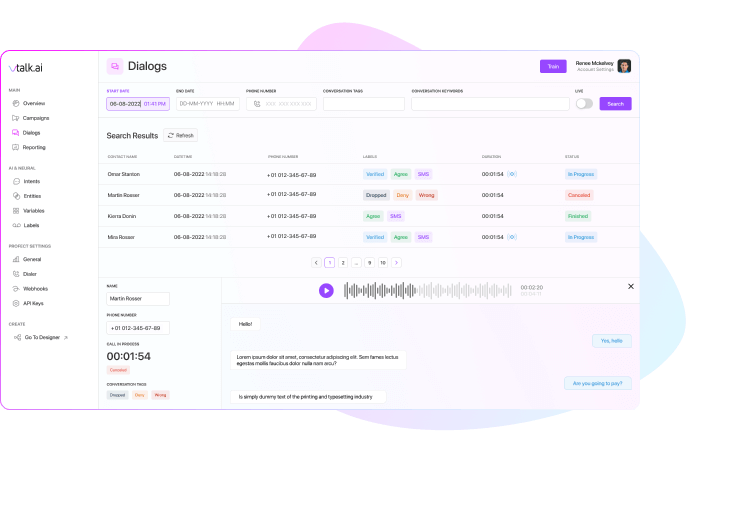 Real-time dialog monitoring
By monitoring the assistant's performance in real-time, you can identify any issues with the quality of the user experience and make adjustments as needed to improve it. This feature can also be used to provide customer support. By monitoring the assistant's interactions with users in real-time, you can identify any issues or problems that users are experiencing and provide immediate assistance.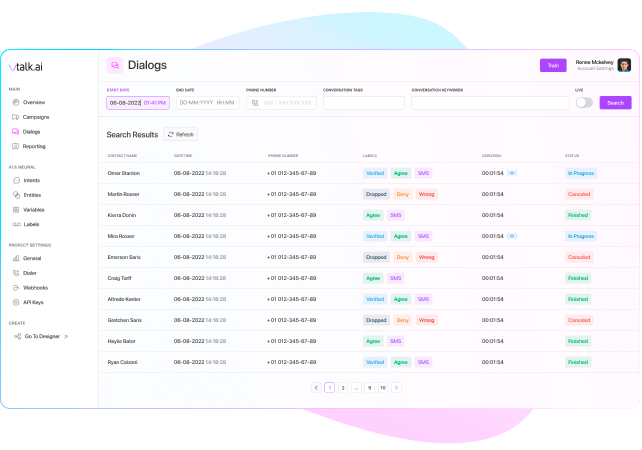 Depersonalized reports for enhased personal data protection
Depersonalized reports are reports that do not contain any personal information about individual people. This means that the information contained in the report cannot be used to identify a specific person or to learn anything about their personal characteristics or behavior. Such reports can be used for calls efficiency analysis, where it is important to analyze trends and patterns without compromising the privacy of individual people.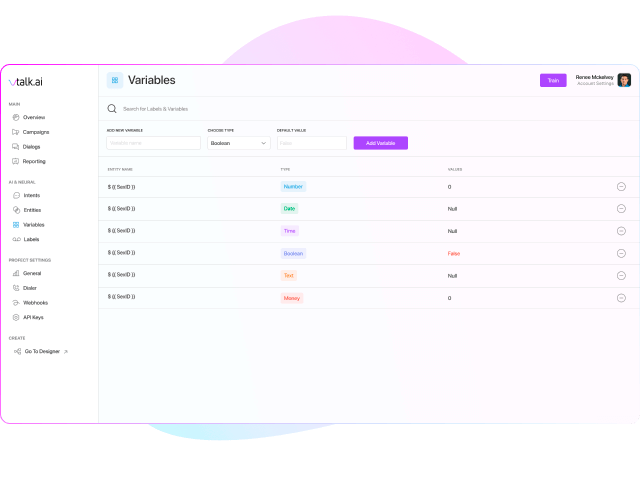 Change NLU models directly from incorrect replies on conversation dialogs
NLU (Natural Language Understanding) models are used to process and understand the language used by users when interacting with a virtual voice assistant. If a voice bot provides incorrect replies in conversation dialogs, it may be necessary to change the NLU model to improve the assistant's performance. With the vTalk.ai platform, you can make such changes easily and quickly directly from the conversation dialogs menu.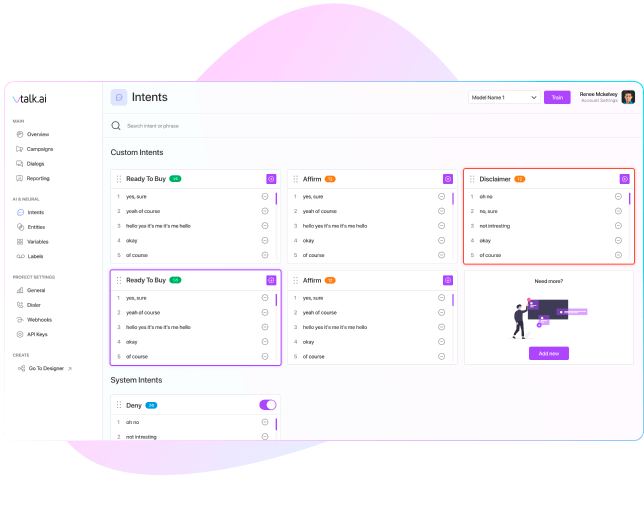 Why
?
Free Setup and launch
The setup and installation of the AI-powered virtual voice assistant are entirely free
3x Cost Reducing
Save operating expenses and increase your productivity by automating typical procedures
Deployment Just in 1 Week
Within a week get your voice AI fully customized to your unique demands and deployed
Proprietary NPL Engine
Get all the benefits with well-designed NLP engine with appropriate human voice interpretation
No Code Development
An enterprise-ready, no-code builder that makes it easier to create AI voice assistants
Free API Integration with Any Service
Our free API integration with any of your services enables business processes to operate correctly
Latest insights
Research
With more than one billion visits in just a few months, ChatGPT is changing the way we interact with information online. Many people are replacing Google assistant with this new smart speaker. As a business, if you want to stay competitive, you can't allow yourself to ignore the trends your customers follow.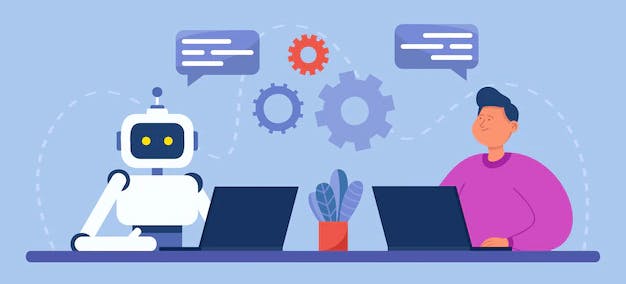 Research
If you've ever worked in project management you know how difficult it can be to juggle between meeting deadlines, coordinating all team members and trying not to exceed the budget. Multitasking is a reality for most project managers and it can get hectic. But did you know that 1 out of 5 project managers  has seriously considered...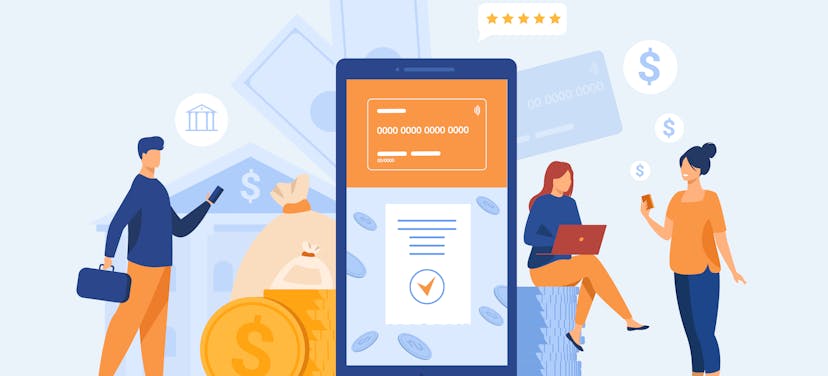 Research
Do you remember times when customers tried to make payments just before the end of work hours and the problems it caused? Did you receive complaints about poor customer service, even though it was explicitly stated that payments must be made by a certain time? If so, you probably know how frustrating and costly it can be.