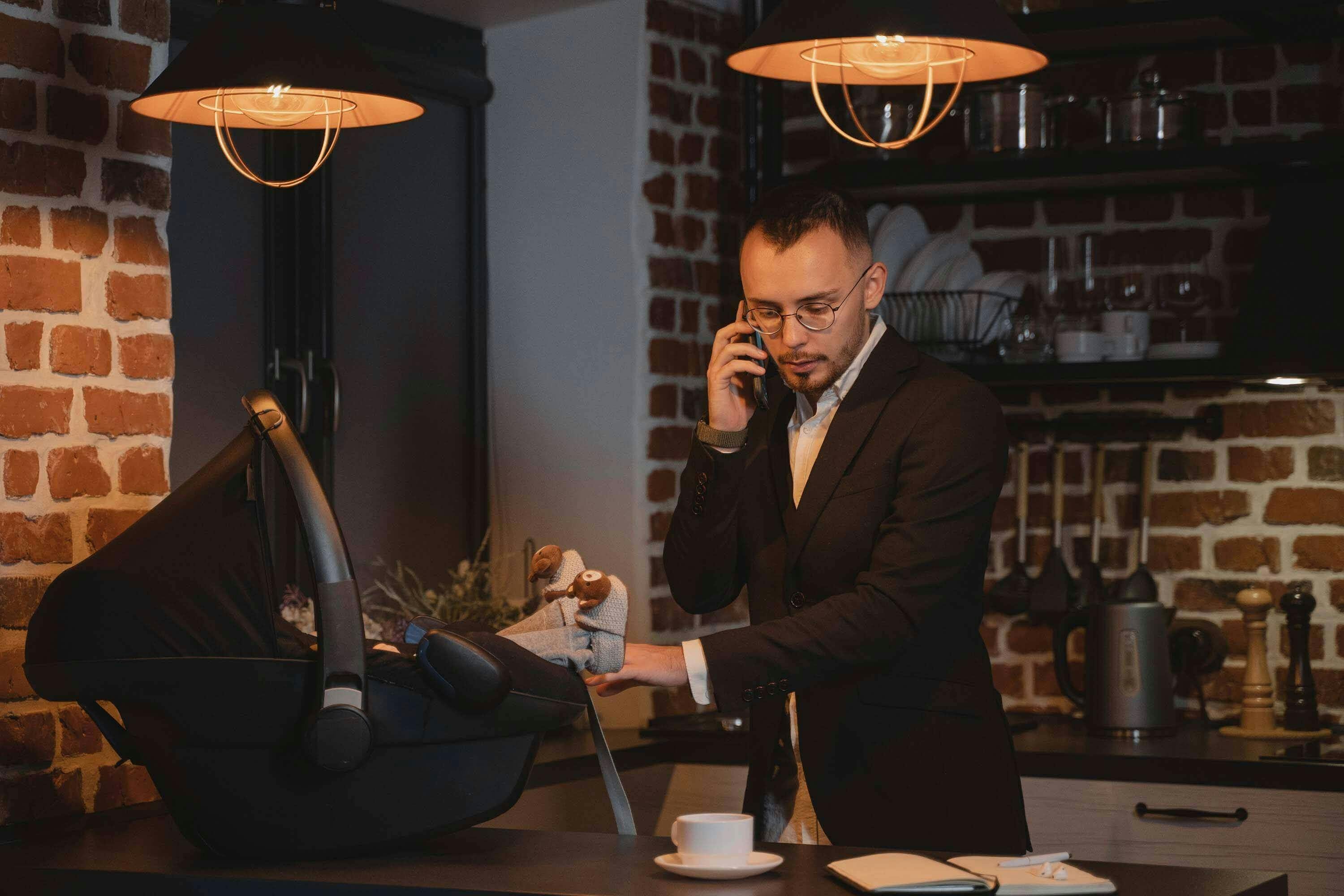 Simple and fast Voice Assistant creation
Build a voice assistant from scratch or use pre-built components. Create conversation flows that fit your use case.
Easy start with pre-defined templates
Using pre-defined templates is an excellent way to get started with a virtual voice assistant quickly and easily. You can select from pre-designed scripts and responses customized for specific interactions or tasks. It allows you to get up and run fast without spending much time designing and programming the assistant from scratch.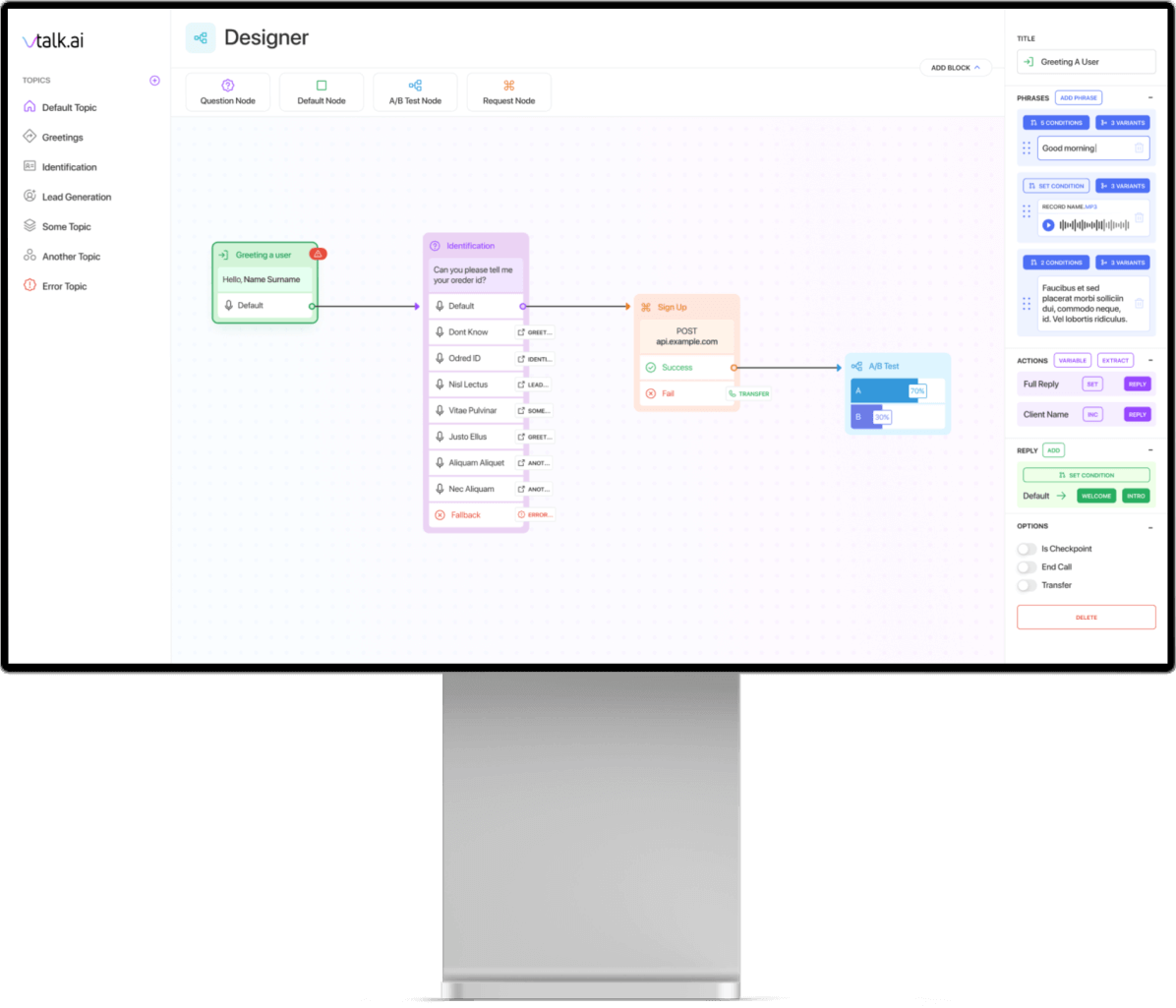 Enhanced VA logic with intuitive visual designer
A visual designer allows you to design the logic and flow of the virtual assistant using a graphical interface, rather than writing code. This can be especially helpful for organizations that do not have a background in programming or for those that want to quickly and easily design and test new functionality for their virtual assistant.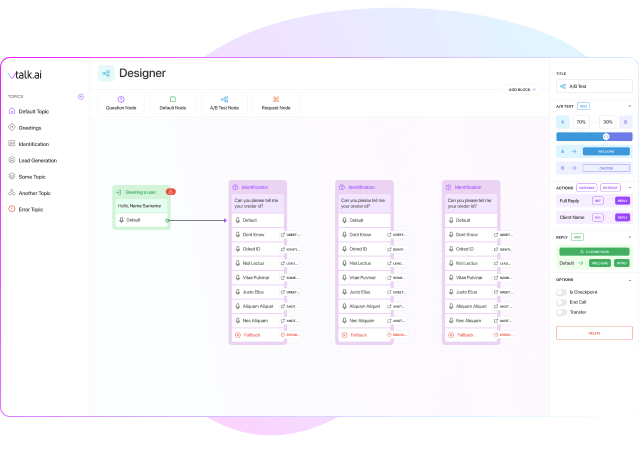 Use your voice records or synthesis engines
When creating a virtual voice assistant, you can use your voice records or a text-to-speech synthesis engine to generate the assistant's voice. The decision to use of each option will depend on the specific needs and goals of the organization. Both approaches have their own benefits and drawbacks, and the right choice will depend on the context.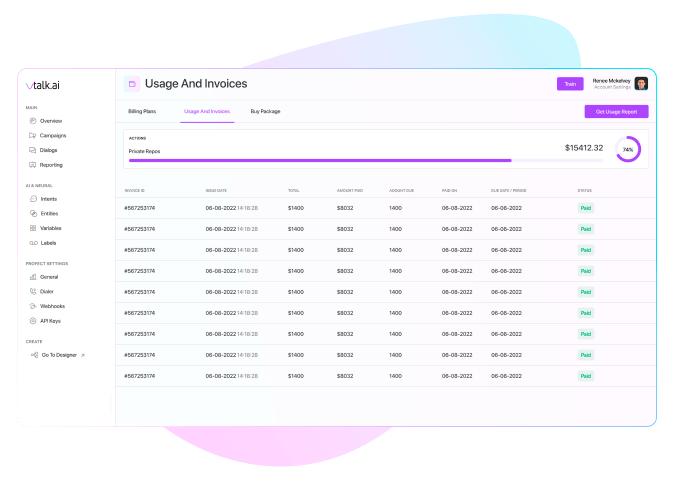 Create dial rules and calls scheduler to suite your business needs
Dial rules and a call scheduler are features that can be useful for organizations that use a virtual voice assistant to make outbound calls. Dial rules allow you to specify when and how the assistant should make calls, while a call scheduler allows you to schedule calls in advance.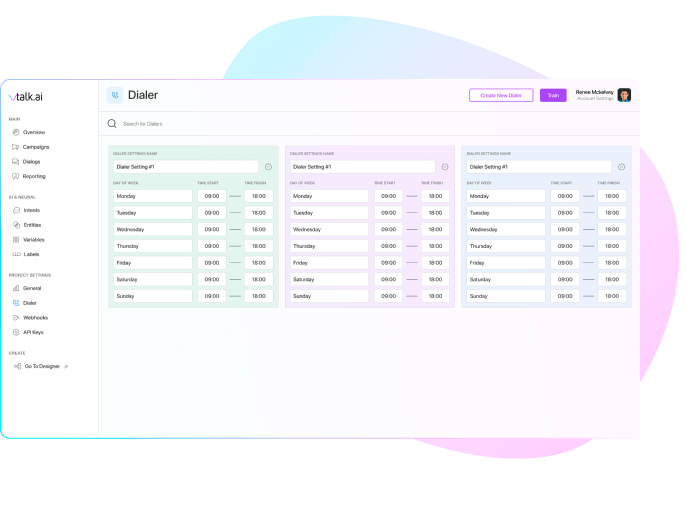 Receive Virtual Assistant events directly to your CRM system
Receiving events from a virtual assistant directly to your CRM can help to improve the efficiency of your sales and customer service processes by allowing you to track and manage interactions with customers in a single, central location. Once the connection is set up, you can configure the virtual assistant to send events to your CRM system in real time or regularly.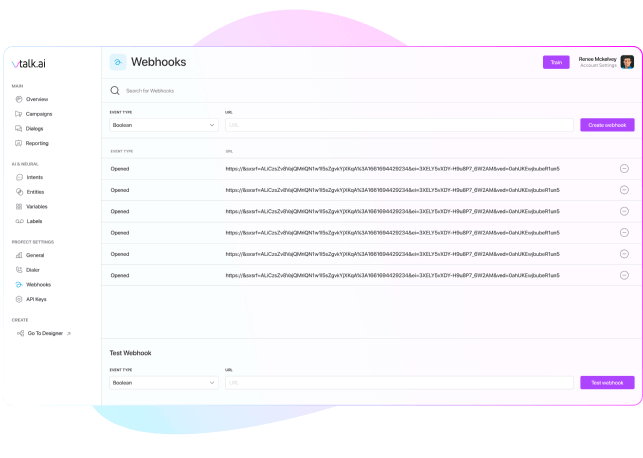 Order new phone number or use your own via SIP trunk
You can order a new phone number or use a SIP (Session Initiation Protocol) trunk when setting up a virtual voice assistant. A new phone number can be used to differentiate the virtual voice assistant from other channels or lines of communication. While the usage of your SIP trunk will not need any additional costs and can help to establish a connection with your existing customer base.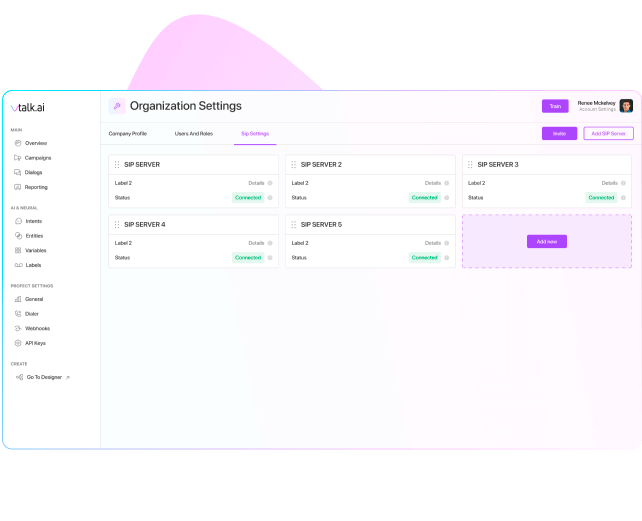 Why
?
Free Setup and launch
The setup and installation of the AI-powered virtual voice assistant are entirely free
3x Cost Reducing
Save operating expenses and increase your productivity by automating typical procedures
Deployment Just in 1 Week
Within a week get your voice AI fully customized to your unique demands and deployed
Proprietary NPL Engine
Get all the benefits with well-designed NLP engine with appropriate human voice interpretation
No Code Development
An enterprise-ready, no-code builder that makes it easier to create AI voice assistants
Free API Integration with Any Service
Our free API integration with any of your services enables business processes to operate correctly
Latest insights
Research
With more than one billion visits in just a few months, ChatGPT is changing the way we interact with information online. Many people are replacing Google assistant with this new smart speaker. As a business, if you want to stay competitive, you can't allow yourself to ignore the trends your customers follow.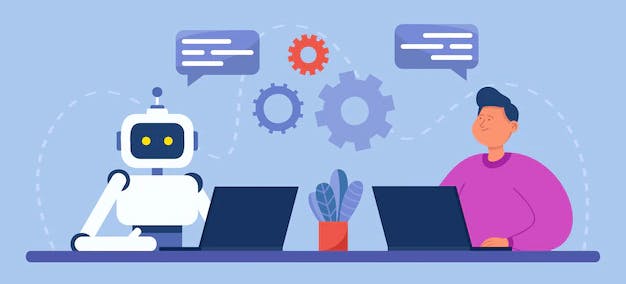 Research
If you've ever worked in project management you know how difficult it can be to juggle between meeting deadlines, coordinating all team members and trying not to exceed the budget. Multitasking is a reality for most project managers and it can get hectic. But did you know that 1 out of 5 project managers  has seriously considered...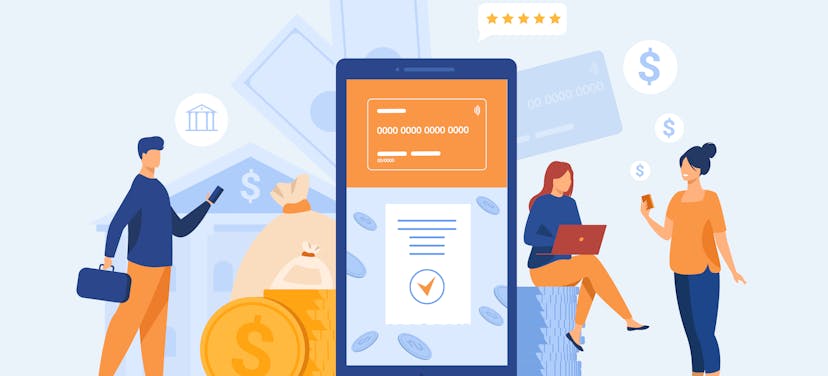 Research
Do you remember times when customers tried to make payments just before the end of work hours and the problems it caused? Did you receive complaints about poor customer service, even though it was explicitly stated that payments must be made by a certain time? If so, you probably know how frustrating and costly it can be.