Call center automation is changing the face of customer service. Businesses of all sizes can eliminate mundane tasks and provide resolutions to customer issues quickly thanks to automation.
Artificial intelligence (AI) lies at the heart of this technology. According to research, 60% of consumers would use AI if it improves their experience. AI-powered chatbots, machine learning (ML) and interactive voice responses enable companies to offer exceptional customer service.
With call center automation software like vTalk.ai, you can set up a voice assistant that handles both incoming and outgoing calls. The voice assistant can transfer calls to human agents if that is necessary, boosting your resolution rate. 
Use AI for Outbound Calls for sales and lead generation.
An increasing number of companies have started to rely on contact center automation. If you're new to this technology, we'll explore it further in our article.
What is call center automation?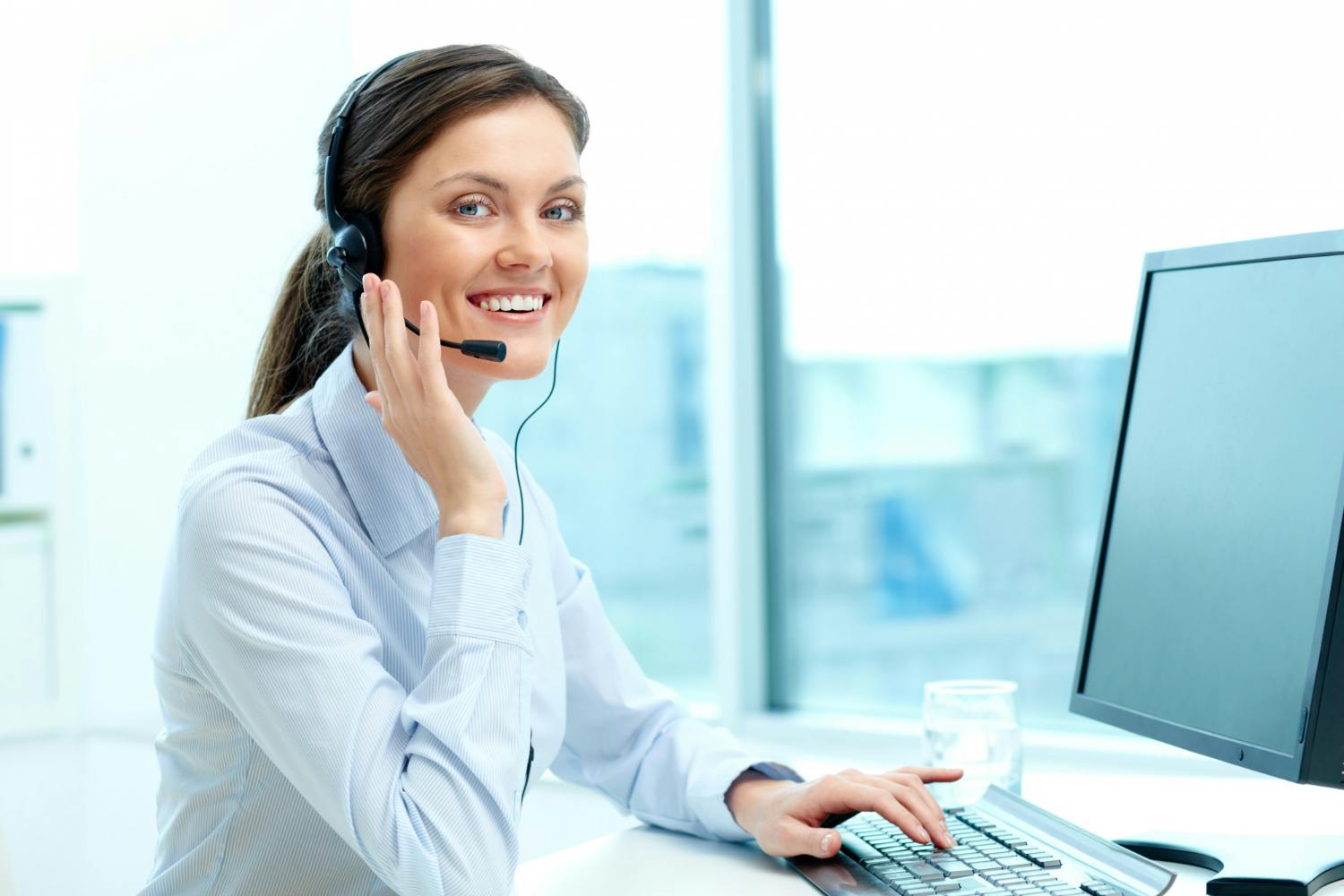 Call center automation is the process of using technology to automate repetitive tasks. This enables your contact center to handle calls more efficiently and effectively. These technologies have increasingly started to leverage AI and can be conversational and robotic.
Conversational AI enables businesses to use apps that interact with customers just like a human agent would. 
Robotic AI introduces workflow automation, completing tasks instead of human employees.
The most advanced contact centers use the following AI-powered solutions:
Natural language processing (NLP) – enables consumers to interact with systems that facilitate self-service. For instance, a customer may have a product-related question. A contact center chatbot can use NLP to respond to their query.
Natural language understanding (NLU) – is a subset of natural language processing that analyzes a customer's message to understand their actual intent. Machine learning helps it better infer what someone is really saying over time.
Speech recognition models – companies can transcribe contact center calls in real-time with this AI-powered solution.
It's impossible to have a full optimization without the above three features. According to research, the average contact center agent can handle 21 support tickets per day. This isn't enough when there's an influx of queries.
That's where customer service automation comes in handy. Workflow automation lets agents focus on high-priority tasks while computer systems resolve repetitive queries.
Benefits of call center automation
Contact centers facilitate communication between companies and consumers. They connect your business with individuals who have issues only your call center agents can resolve. Your company can gain a competitive edge by offering the best customer experiences via phone, email or chat.
To improve the experience, you need call center automation solutions. Paired with artificial intelligence, contact center automation brings the following benefits to the table:
1. Reduced wait time for customers
Automated customer service ensures you reduce wait time. According to a survey, 60% of respondents think that even one minute is too long to be on hold.
This means that your contact center staff should answer with no hold time, which is impossible without call center automation.
Contact center automation allows you to create automated workflows for predictable customer requests. Inevitably, most consumers will have a similar request at one point. AI analyzes and stores their queries to boost the customer experience.
For instance, vTalk.ai automates voice interactions. You can set up various scenarios to help your call center agents out. Our voice assistant will handle repetitive queries and route calls to human operators if necessary.
2. Increased first call resolution rate
Call center automation software can save you a lot of back and forth with customers. It can connect them to the interactive voice response (IVR) system or voice assistants. A conversational AI listens to their query and provides the solution.
The customers basically interact with the system without any human intervention. They can self-serve and find the answer with the help of virtual agents.
On the other hand, human agents have time to resolve complex queries, increasing the first call resolution rate (FCR). Better FCR leads to higher customer satisfaction and greater loyalty.
3. Better resource optimization
Contact center automation minimizes the need for human intervention. This means you can plan your resources accordingly.
For instance, let's say that your customer self-service tool resolves product-related queries. Your contact center operators won't need to deal with these types of calls. They'll have more time to operate order issues and other complex queries.
Being available to consumers with difficult problems improves customer experience. People are more likely to recommend a brand with a positive customer experience.
4. Less repetitive inquiries for call center agents
Live agents are frustrated with repetitive calls in contact centers. Answering the same question over and over again can make them less motivated. Discouraged call center agents can't improve customer experiences.
They need the help of virtual agents to keep going. Your staff can route calls to virtual agents whenever that is appropriate. They can then handle high-level problems.
By boosting customer experiences, you can achieve:
1.6x higher brand awareness
1.6x better customer satisfaction rates
1.9x higher return on spend
A virtual agent ensures your contact center agents have time and means to impress your customers.
5. 24/7 availability
Every contact center has working hours. After a specific time, customers can't reach your representatives. However, they can connect with voice assistants.
Contact center automation ensures your business is open whenever your customers need you. You can configure your selected tool to complete basic tasks whenever. Your customer service will then be available 24/7.
For instance, a chatbot can serve your customers without any human interaction. If they need further help, they can leave their number for an agent to call them later. This approach can increase customer satisfaction.
6. Higher employee satisfaction
Contact center automation also improves job satisfaction. Your support team is tired of doing the same tasks. They need technology that would eliminate the need to complete these tasks.
Technological advances in AI have made this possible. Contact center automation leads to higher employee satisfaction because your staff doesn't need to take mundane calls. They can route those calls to a virtual agent instead.
What is the result of this? Engaged employees who are willing to boost the customer experience with you. According to Gallup, companies with engaged agents generate 21% higher profitability and better customer engagement. 
Types of call center automation with AI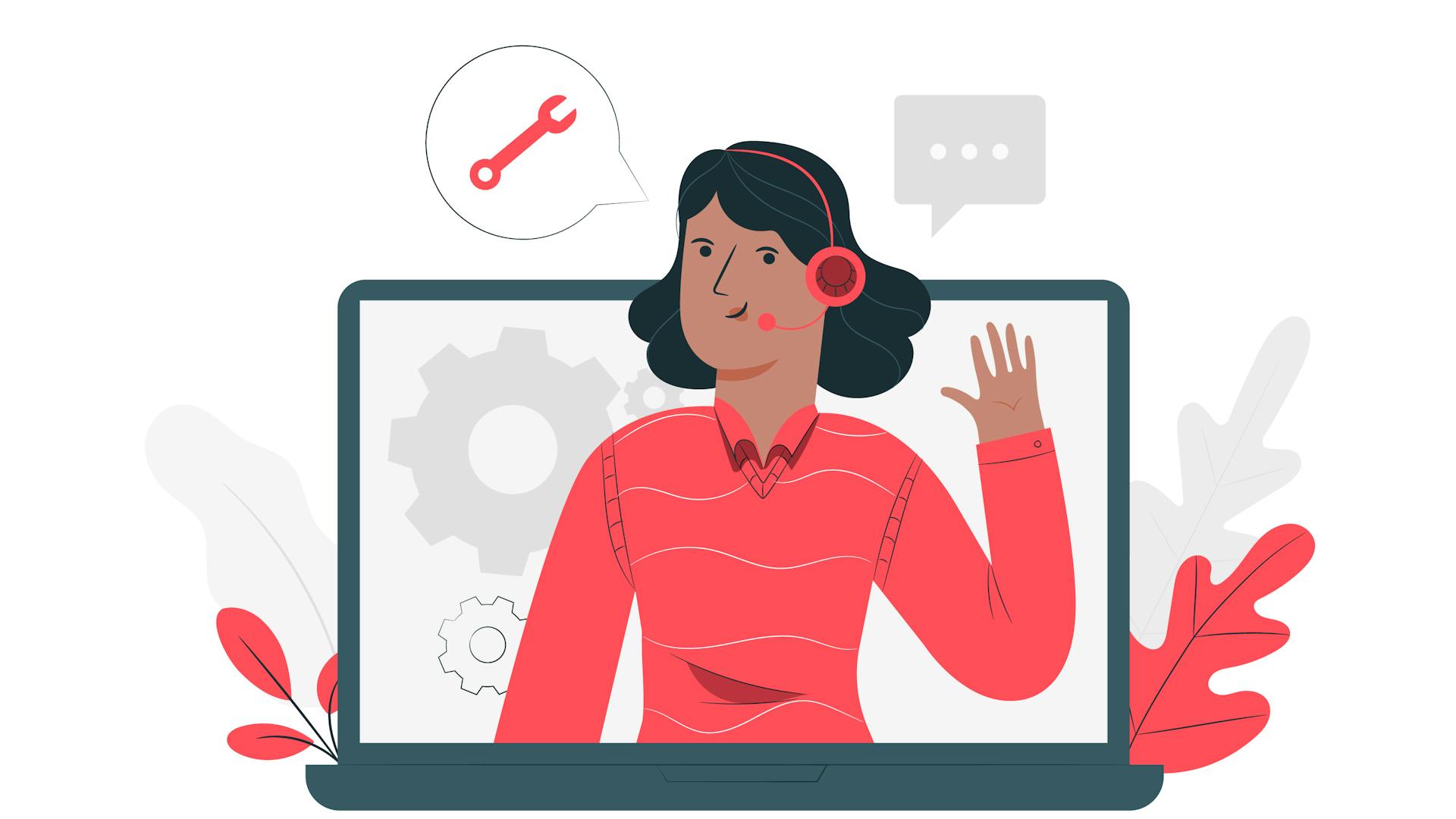 It's obvious that your business can thrive with contact center automation. You just need to have a clear idea of which business processes and tasks you can automate.
Every contact center differs depending on the industry it operates in. This largely dictates how you will use automation for your business. There are, however, five types of call center automation any company can try.
AI-powered chatbots
Chatbot technology is one of the leading call center automation trends. It relies on AI to imitate human conversations. It can respond to basic customer questions.
For instance, a consumer might ask, "How much is your face cream?" or something similar. AI-powered chatbot taps into your existing resources like FAQs to give an answer. The chatbot can send instant responses to customers by having a knowledge base.
Consumers love the functionality of AI-powered chatbots. 68% of customers prefer this communication method because they receive quick answers.
Automated voice interactions 
Interactive voice response is an automated voice interaction system that is popular among call centers. How does it work?
A caller dials your customer service number looking for information. They can access that information through a system of pre-recorded messages. The caller resolves their query by pressing a specific number or using speech recognition.
Why should you use automated voice interactions? Because it can increase customer satisfaction, improve KPIs and let your employees deal with more complex calls.
Automated forecasting
Contact centers gather many customer data, including their personal information and product preferences. They also collect data regarding the service they provide such as average handle time and average first response time.
They are then able to leverage automated forecasting. This helps team leaders and managers understand trends and make predictions. If they notice that a specific day in a week has the most calls or emails, they can plan accordingly for that day.
For instance, managers can decide how many agents they need working in the company based on this data. As a result, the reputation of their call center can improve.
Call scheduling
If you use call center automation, you don't need to worry about forgetting your follow-ups. This technology enables you to automatically schedule calls based on specific criteria.
You can schedule calls even when you're out of office. Bear in mind that you need to collect customer data for this. You can start scheduling calls quickly and easily when you add it to the chosen contact center automation software.
This option allows you to connect with customers in real-time and communicate with them when they are available.
Personalized call routing
Personalized call routing is the process of transferring a customer call to the most appropriate and relevant agent. It is how you ensure consumers get the service and help they need.
For call routing to work, customers must clearly state who they are and why they are calling. Based on this information, the system will route the call to one of the agents.
Of course, you can manually route calls as well. However, human errors happen, which can lead to misrouted calls. Using call center automation is a much better solution.
Let's see how you should go about finding your go-to AI-powered automation tool.
How to get started with AI-powered automation
Here are a few tips to help you select the appropriate tool:
Analyze call center performance and decide which processes to automate – it's impossible to choose the right solution without identifying which processes you want to automate. Base your decision on factors such as costs, task duration and repetitiveness.
Research available AI-powered tools – don't go with the first tool you find. You should make a list of your options and compare their features. Look for features like a built-in analytics system, call recordings and voice assistants.
Adopt new technologies and optimize new workflow – as you embrace new contact center technology, you should provide proper training. Otherwise, your team won't know how to use half of the features.
Implement a testing period and monitor results – the last step is to monitor results in the beginning. Don't expect miracles overnight, but automation will soon yield great results for your contact center team.
If you want to improve your call center with automation, we have one AI-powered solution in mind for you!
How can vTalk.ai help?
vTalk.ai is a call center automation platform that lets you set up your own voice assistant. Our technology can identify call reasons and route calls to appropriate contact center agents. Voice AI for Customer Service ensures your customers receive the service they need, which improves their satisfaction.
All you need to do is add intents and set up different scenarios. The assistant will then pick up on your commands and automate voice interactions for your company.
There is also a built-in analytics system to help you analyze the calls' performance. Call recording is another feature vTalk.ai offers. You can record every call automatically to ensure compliance and security.
Conclusion
Automation has revolutionized the way call centers operate. Automated workflows, forecasting and call scheduling are just some of this technology's benefits. They have made lives easier for customer service agents who can now focus on complex problems.
You can help your own agents forget about repetitive tasks by introducing automation. vTalk.ai is there to help you every step of the way! From our virtual assistant, call recordings to call routing, vTalk.ai is on a mission to ensure you get the most out of call center automation.
Sign up now!
FAQ
We have prepared answers for the most asked questions on the internet about contact center automation.
How AI is used in call centers?
Call centers rely on AI to automate repetitive tasks. For instance, they use it to launch chatbots that always respond to questions customers ask.
Can you automate with AI?
Yes, you can. You can automate mundane tasks that employees have to do almost every day.
Will call centers be replaced by AI?
No, AI will not replace human agents in call centers. Although AI facilitates call center automation, human intervention is still needed for certain customer interactions.