Just a few years ago if you wanted to grow your eCommerce business, you had to hire a lot of people to provide customer support, write product descriptions, analyze customer data, and many more things that had to be done every day.
It was hard for small online retailers to compete against big brands who had big teams, but thanks to AI in eCommerce, that is about to change!
The future is here. You can get more things done, run a big webshop and increase productivity and efficiency without hiring new people. AI can take many repetitive tasks off your plate and simultaneously improve customer experience.
According to a McKinsey Global Institute report, businesses that implement AI in eCommerce get on average 20% extra revenue which is a great return on investment.
It's not a surprise because AI allows you to serve more customers at the same time, without costs related to hiring additional people.
If you haven't implemented any form of AI in your business, it's high time to do it, if you want to stay competitive in 2023.
In this article, we'll explore all the ways you can use artificial intelligence in eCommerce and how to get started.
Quick facts about AI and eCommerce
But first, here are some stats that can illustrate the importance of AI in eCommerce.
According to one research, 78% of brands have already implemented some form of AI in their eCommerce platforms. The two most popular forms are voice assistants and chatbots but they can also be used for analytics and forecasting.
Another research reveals that 79% of eCommerce businesses report that implementing AI has significantly increased their revenue.
When it comes to customers, one research reveals that 71% of customers expect a personalized shopping experience online, and the only way for a business to provide that on such a high scale is through implementing an AI solution.
According to Gartner, one out of ten customer support interactions will be automated by 2026, as a way for companies to reduce costs.
Benefits of using AI for eCommerce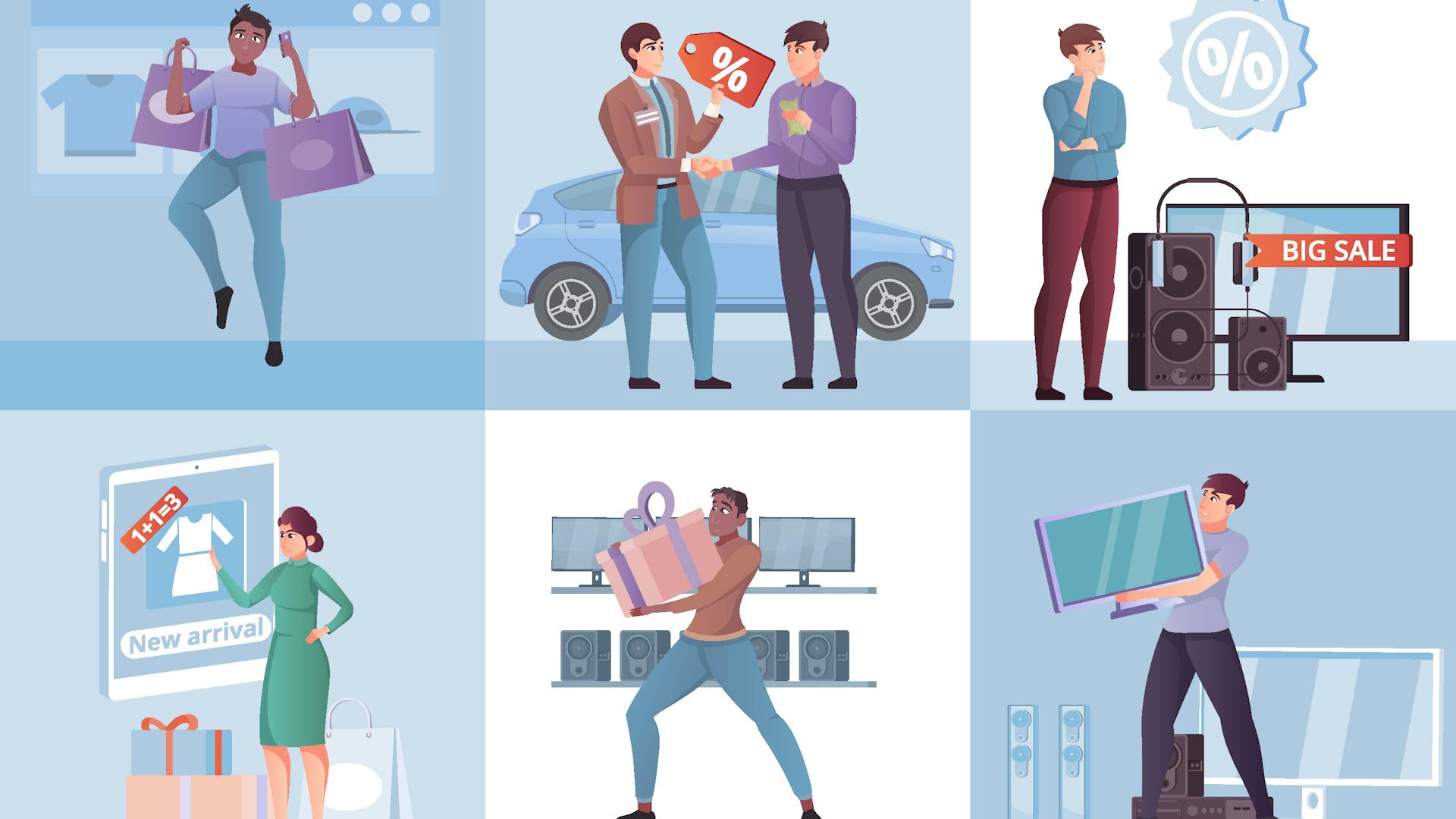 Both online retailers and shoppers can benefit from implementing AI in eCommerce businesses.
The best thing is that you don't have to wait to see the results AI has in your business, you can see the change almost instantly after implementing it.
Online shopping has increased customer standards and they expect the service to be high-quality and immediate, if possible. The only way to meet their expectations is to rely on the help of virtual assistants that can provide assistance to many customers simultaneously, without having to wait.
We'll talk about how AI technology benefits your customers, but first, let's focus on how AI solutions can transform the processes in your eCommerce business.
We've divided the benefits into three main categories.
Increased overall productivity
The biggest benefit of AI is speeding up processes and increasing the productivity of your team. That's why most retail businesses first start using AI to automate customer service by outsourcing repetitive tasks and taking the burden off their employees.
Anyone who has worked in retail, whether it's online or offline shopping, knows that the industry is short staffed, especially during holidays and other busy seasons.
The good news is that you don't need to hire new people, you can rely on AI instead.
Every eCommerce site should have 24/7 customer support if you want to increase your revenue and online sales. Most platforms rely on AI virtual assistants or AI chatbots that you can program to answer most common customer queries and even hold simple conversations with customers.
Assistants and chatbots are both based on conversational AI which is getting better each day at anticipating customer needs and providing an excellent customer experience.
Read this article to find out how conversational AI in hospitality is already improving customer experience and making up for the staff shortage. A similar scenario could be applied in the eCommerce industry as well.
Better resource optimization
Small and medium online retailers have to optimize all their resources carefully.
First, look for things that you could outsource to AI and take the burden off your employees so that they can focus on more important tasks. Tasks that require creativity and deep focus, and that can be done properly only by humans. The rest of the tasks could easily be outsourced.
Some of the things you can outsource to AI include:
Outsourcing customer support calls to AI virtual assistants
Integrating email and sms with voice assistants to centralize communication
Conversation analysis and reports
Even if you're a solopreneur or a small eCommerce business, AI systems can help you use your limited resources in the best possible way. Smart use of AI could create an impression that you have a whole team dedicated to customer care which will make your business seem more professional and trustworthy.
Opportunity to automate sales process
AI can help you automate all those repetitive tasks that are necessary to keep your eCommerce business running.
It allows you to automate the entire sales process, from online payments to voice assistant customer support.
Here are three ways that your eCommerce business can benefit from AI sales automation:
It reduces the human error rate.
It saves a lot of time.
It ensures a consistent level of customer experience, from the beginning to the end, which positively affects customer satisfaction.
And here are the most common uses of AI in sales:
Automating follow-up calls
Analyzing conversations with customers
Providing customer support
And many more things, depending on the needs of your business.
How to use AI in eCommerce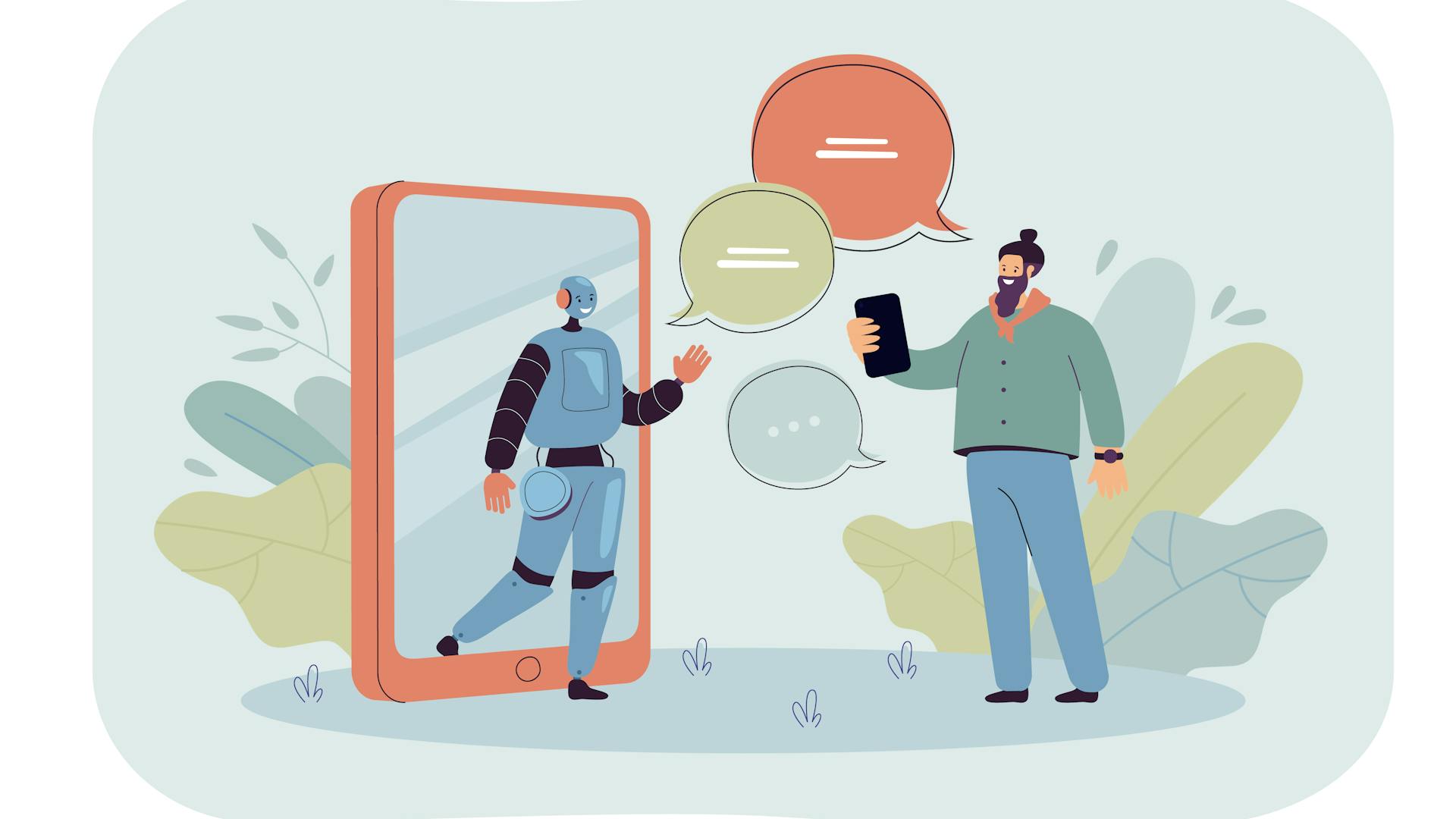 Now, let's get practical and see the areas where you can implement AI solutions in your eCommerce business.
The best thing is that you can use AI technology throughout the whole buyer's journey, including pre-sale and post-sale experiences.
Improve communication with customers
According to a HubSpot research, 90% of customers expect an immediate response when they have a question related to a product. For 60% of customers, this means getting a response in less than 10 minutes!
This seems almost impossible, especially for a small online retailer with a small customer support team.
That's where AI voice assistants and chatbots can help you! They provide 24/7 customer support in real-time, with no additional cost (unlike hiring new customer support agents, which you'd have to pay by the hour).
As you know, most questions are repetitive and the answers could easily be provided by the templates you give to your AI shopping assistants. It won't affect customer satisfaction, because one of the things the customers value the most is getting quick responses.
Of course, when it comes to more complicated requests or people who want to talk to an agent, AI voice assistants can transfer them to a human agent, making it a win-win situation.
AI voice assistants can take the burden of repetitive questions, saving your team a lot of time and energy. However, when someone needs additional support, your team will have more time to solve their issues, because they won't have to bother with mundane tasks all day.
Personalize shopping experience
In today's competitive market, personalized customer experience is a must-have if you want to stand out.
There's a never-ending list of things you can offer, whether it's product recommendations for some special occasions (birthdays, anniversaries, etc.) or carefully chosen up-sell recommendations.
Without automation, so many calls and offers would require a huge workforce. Many ecommerce businesses simply cannot afford that many employees.  
This is where voice assistants come in. You can set up calls with personalized messages to a targeted group of customers. This way, instead of making one message for all, you create tens or even hundreds of them and let the voice assistant do the job for you. 
According to one research, omnichannel personalization strategies have the potential to increase customer retention by up to 10-15%.
Personalized customer experiences build trust and loyalty to your brand because people love experiences that make them feel special.
Target potential customers with more precision
Traditional marketing campaigns allow you to target users by demographic criteria, previous shopping experience and 
You can also use AI to improve your remarketing campaigns, whether you're targeting people that have already bought something from you or website visitors that haven't bought anything yet.
For example, suppose you notice that a customer has viewed a certain item on your website multiple times or even put it in their cart without completing the purchase. In that case, you can set up a personalized call, offering a small discount for that particular product.
Chances are they won't be able to resist as they'll wonder how did you know that was exactly what they wanted.
Analyze conversations to forecast sales trends
AI can improve the accuracy of your sales forecasting by analyzing conversations with customers much faster than any analyst could manage to do so.
It can help you identify patterns in customer behavior that you can use for accurate predictions for the future. This can reshape the way you inventory management and make it more effective.
Small eCommerce retailers don't have the capacity to keep everything in stock and that's why it's crucial to be able to predict what items will be most sought after and make sure you don't run out of them.
Thanks to machine learning technologies, you can analyze previous conversations and use it to predict future trends. This allows you to be one step ahead of other eCommerce businesses, making sure that your inventory always matches customer demand at any given moment.
By combining statistics, your historical data and your competitors' data, you can come up with predictive models that will help you with inventory management.
This empowers you to make data-driven decisions so that you can create better long-term and short-term strategies in your business.
Voice assistants - the best AI-powered solution for eCommerce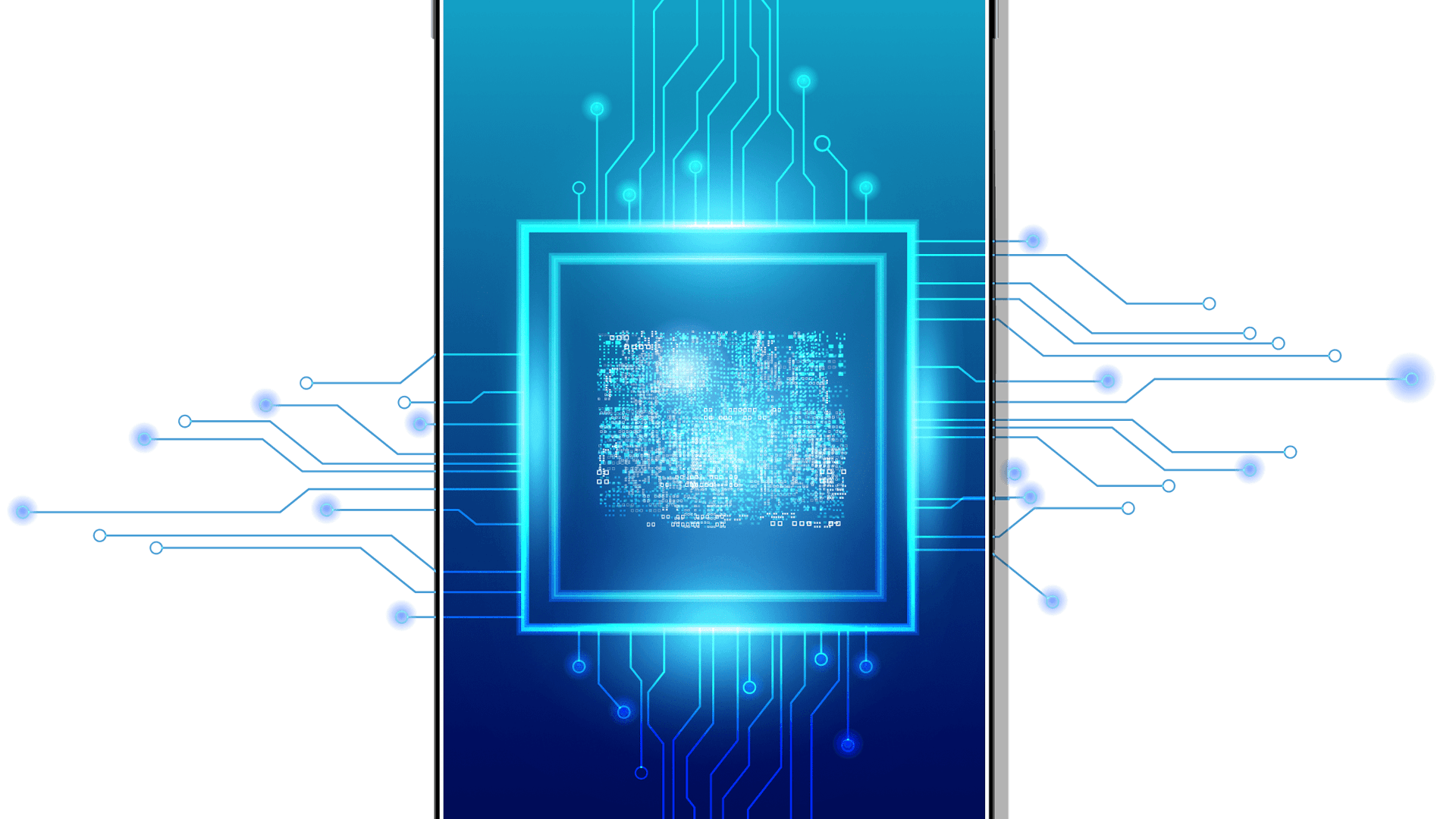 Source: vTalk.ai
According to one research, 64.2% of US adults aged 25-34 and 46.9% of the overall US population use voice assistants on a regular basis and most of them say that they don't see a difference in the quality of service in comparison to human agents.
If nothing else, they can only see the benefit, because AI voice agents are available non-stop and people can access them immediately, unlike waiting in a queue on the phone to talk to a call center operator.
If you haven't implemented artificial intelligence in eCommerce, now is the perfect time to start with AI voice assistants.
vTalk.ai voice assistant is based on machine learning and natural language processing and it has the ability to handle incoming and outgoing calls, analyze customer interactions and understand their words in order to offer the best possible solution.
Here's how the vTalk.ai Voice AI for Retail and eCommerce can help your online shoppers:
It's available for them 24/7, no matter whether it's a busy season, like Christmas season or Thanksgiving.
You can automate inbound calls so that they can get most of their answers without having to wait for an actual agent to respond.
You can integrate it with emails and SMS for an omnichannel approach
Now, you may wonder, what if some of your potential customers don't want to interact with a voice assistant? Would this put them off? Absolutely not! With vTalk.ai you can set up an option that allows them to transfer to a human agent.
On the other hand, let's see how vTalk.ai helps your team:
It saves you a lot of time and energy because you don't have to answer repetitive questions and you can focus on more important things.
It can transcribe voice calls to text, so you can have everything in written form.
It can analyze large portions of customer data to help you understand your customers better and create a more efficient sales process.
It records all the customer calls so that you can analyze them and get insights about what can be improved.
It translates text and voice messages from different languages.
It helps you to cut costs because you don't have to hire additional people as your online business grows.
And the best part is that you can create your own virtual assistant within minutes! You don't need to be an AI expert to do it. Our platform is intuitive and no coding skills are required, anyone can set up their AI voice assistant.
We also offer a high level of customization, depending on the type and the needs of your eCommerce business (setting up intents, creating different scenarios, etc.)
Conclusion
If you want to stay competitive in the fast-changing eCommerce industry, it's high time for implementing AI in your business.
Using artificial intelligence in eCommerce has a lot of benefits, not only for your customers and their experience but also for you and your employees. Let AI take off the burden of repetitive tasks so that you can focus on more important tasks like growing and scaling your eCommerce business!
For most eCommerce businesses, customer support is an area that takes the most time and effort, and that's why we suggest starting by implementing AI virtual assistants - it has a huge return on investment.
Sign up today and enjoy all the benefits of AI voice assistants!
FAQ
What are examples of using AI in eCommerce applications?
The most common ways to use AI on eCommerce platforms is by implementing voice-enabled shopping assistants, chatbots, creating personalized shopping recommendations and retargeting campaigns.
Why AI is the future of eCommerce?
AI is the future of eCommerce because more people than ever are switching to online shopping and they expect fast and high-quality customer service and a personalized online shopping experience.
It'd be hard to keep up with this change without AI, as it'd require a large workforce to keep your eCommerce business competitive. AI is increasing the productivity of online stores while also helping them cut costs associated with hiring a lot of new people.
How is AI bringing a great change in eCommerce?
For the first time in history, people can get a seamless customer experience no matter when they're shopping, whether it's 10 PM or 5 AM. AI virtual assistants provide exceptional customer support 24/7.
Also, thanks to AI, the eCommerce sector is headed towards hyper-personalization, because people value personalized offers and recommendations.